I've written interpretations for every card in the Wild Unknown Tarot. As the box of the deck states, there are no rights or wrongs. These are simply my perspectives on the tarot card meanings. I hope you find them useful!
Click here for a directory of all posts in my Wild Unknown series.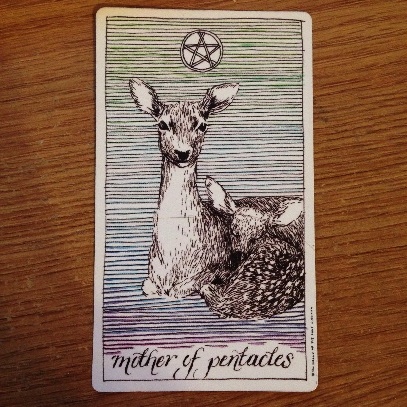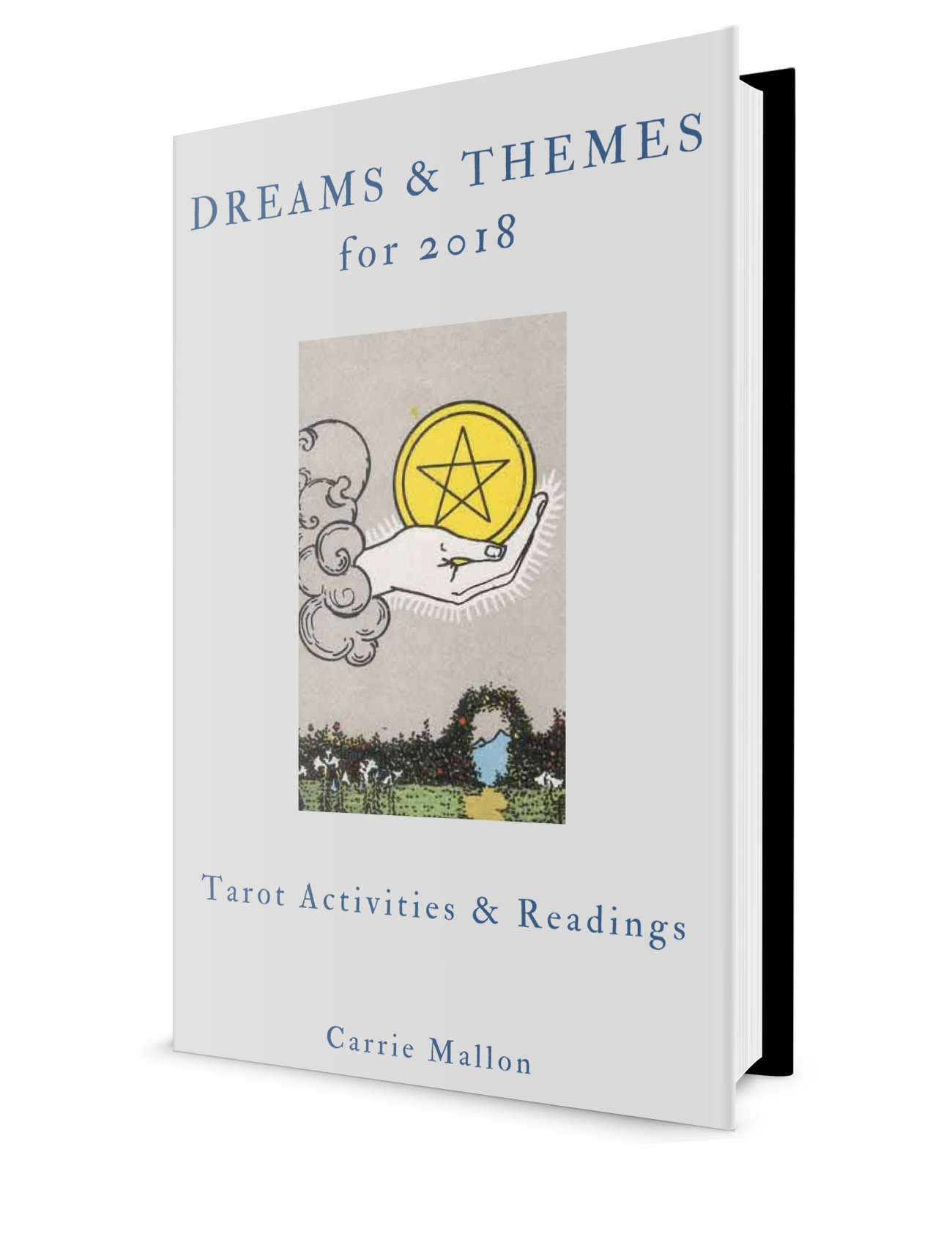 Use your tarot deck to work intentionally with the energies of 2018.
This ebook will show you how.
Get yours now for only $18.
Learn More
Mother of Pentacles :: Wild Unknown Tarot
Creator's keywords: domestic, loving
The Mother of Pentacles is laying down, yet she is alert. A fawn is cuddled up against her, fast asleep. The fawn can rest soundly knowing that mother is there. The Mother of Pentacles is a nurturing, generous, warmhearted figure and others are often comforted by her presence.
The background is hued mainly with greens and blues, colors of earthly, terrestrial receptivity. This coloring, and the single pentacle in the upper center, suggest grounded, comforting energy. The Mother of Pentacles is someone who easily understands material concerns. She catches on quickly to the subtle roots of problems and finds tangible ways to address them.
There's some purple near the bottom, a color of spiritual awareness. This shows that although she is resourceful with earthly concerns, the Mother of Pentacles is also attuned with her higher awareness. She knows she is connected to all that is, and this contributes to her caring demeanor. The stable, horizontal lines show energy that is unwavering and consistent.
In a reading, the Mother of Pentacles can ask you how her character traits are currently impacting your life. Are you attuned with your physical surroundings? Are you giving enough attention to the people, plants and animals in your life? Consider how much you are willing to give help and support to yourself and others.
This card can also highlight a need for trust. Are you keeping the promises you make to yourself? Are you taking tangible steps to improve your life and the world around you? You have the resources you need to move through any obstacles. If you're having a hard time tapping into those resources, remember it is okay to turn to others for support.
Sign up for weekly updates and get the free ebook,
The Tarot Reader's Daily Companion