"Your reading for me was nothing short of amazing and it continues to reverberate meaning the more I sit with it. It is so helpful, and so heartfelt. It totally transformed my view. Like handing me a flashlight in the dark. What a blessing!"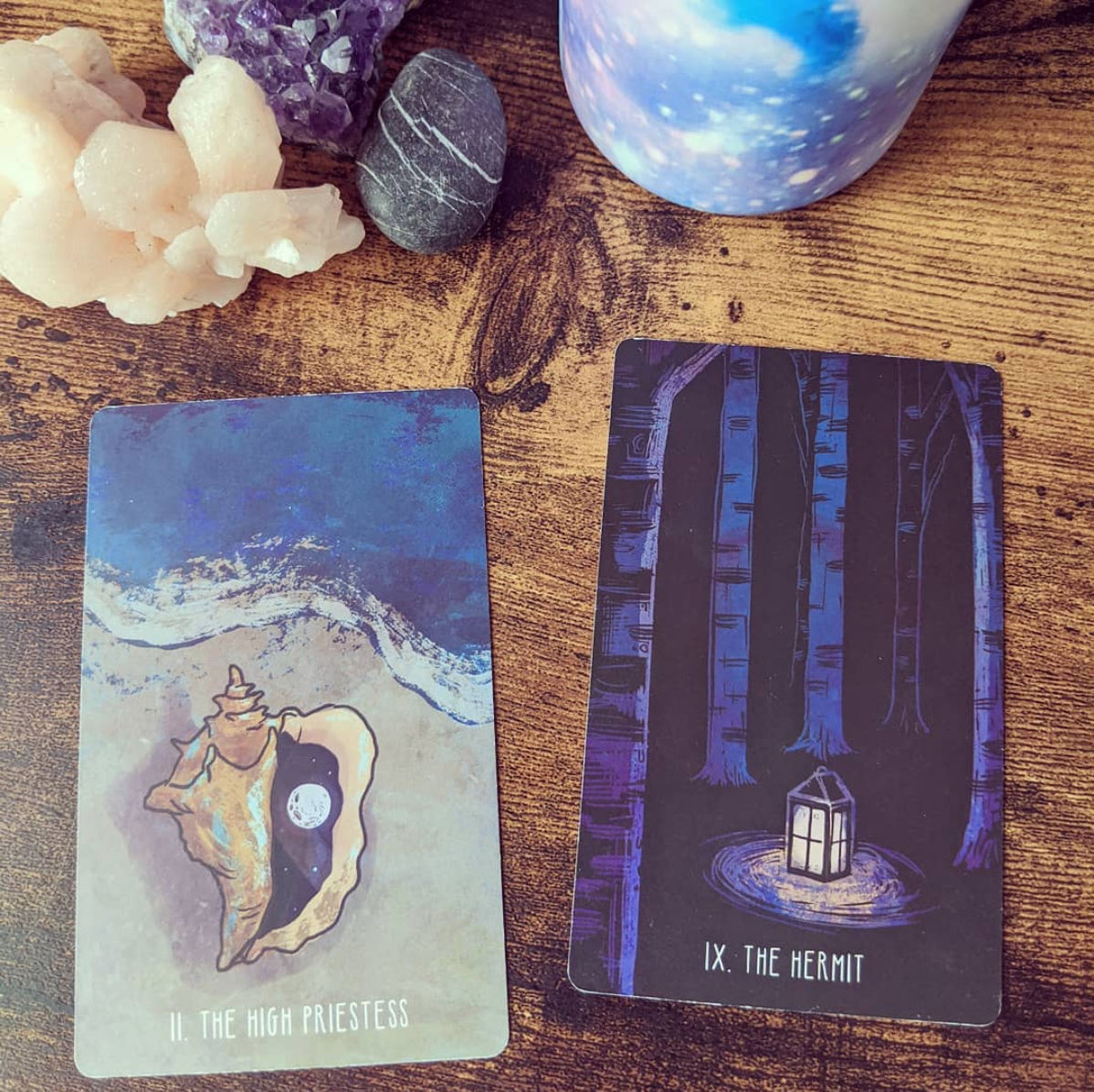 A tarot reading meets you where you are and sparks transformation.
You are here in this human experience to come fully alive into your whole, complex self. Tarot is the tool that I use to support you in this process. The cards tap into universal themes that blend psychology, spirituality and philosophy. As your tarot reader, I am like your translator: listening to the tarot's symbolic language and offering you messages from the Universe.
During a tarot reading you are guided directly into the cosmic energy within and around you. A tarot reading with me is collaborative and conversational. I'm here to help you excavate your inherent wisdom and get unstuck. Together, we'll create a space for you to explore and heal.
The Details
Tarot sessions take place in real-time over Skype. If you don't already have one, setting up a Skype account is free (details here). After you purchase your reading, I'll email you a link to my calendar so that you can find an ideal time for us to connect!
Before your reading, you may want to feel into a specific focus area to ground the session. However, if you feel drawn to do so, we can keep it open ended and trust the cards to offer what you need.
Your session is a sacred space just for you. Anything you share is kept in confidence. Come as you are, no pressure! My clients say I am welcoming and easy to talk to.
Once you have purchased your reading, I will email you within 24 hours to confirm the details and schedule your session. If you have questions about working with me that have not been answered here, feel free to email me: hello(at)carriemallon.com.
By purchasing a reading, you affirm that you have read and agree to my Ethics and Policies.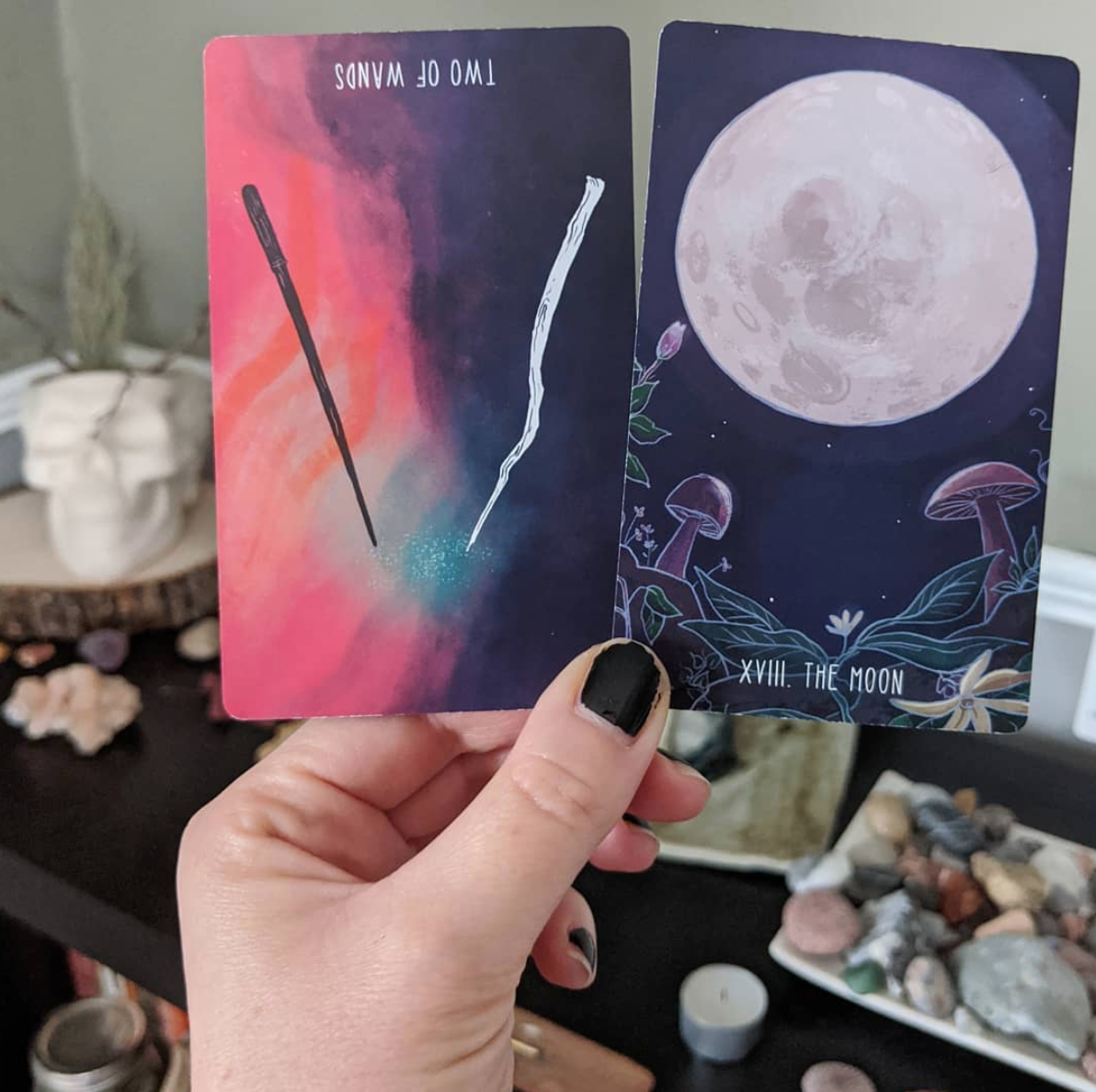 Tarot Reading (60 mins)
I will email you within 24 hours of your purchase to discuss the details and schedule your session!

99 USD
"You gave voice to thoughts that have been floating around in my semi-consciousness, but haven't come fully forward til now. You gave me excellent questions to ask to help look at how it's best to go forward. You addressed my discomfort with uncertainty so I can relax with it a bit more. The reading was perfect. I don't say that lightly."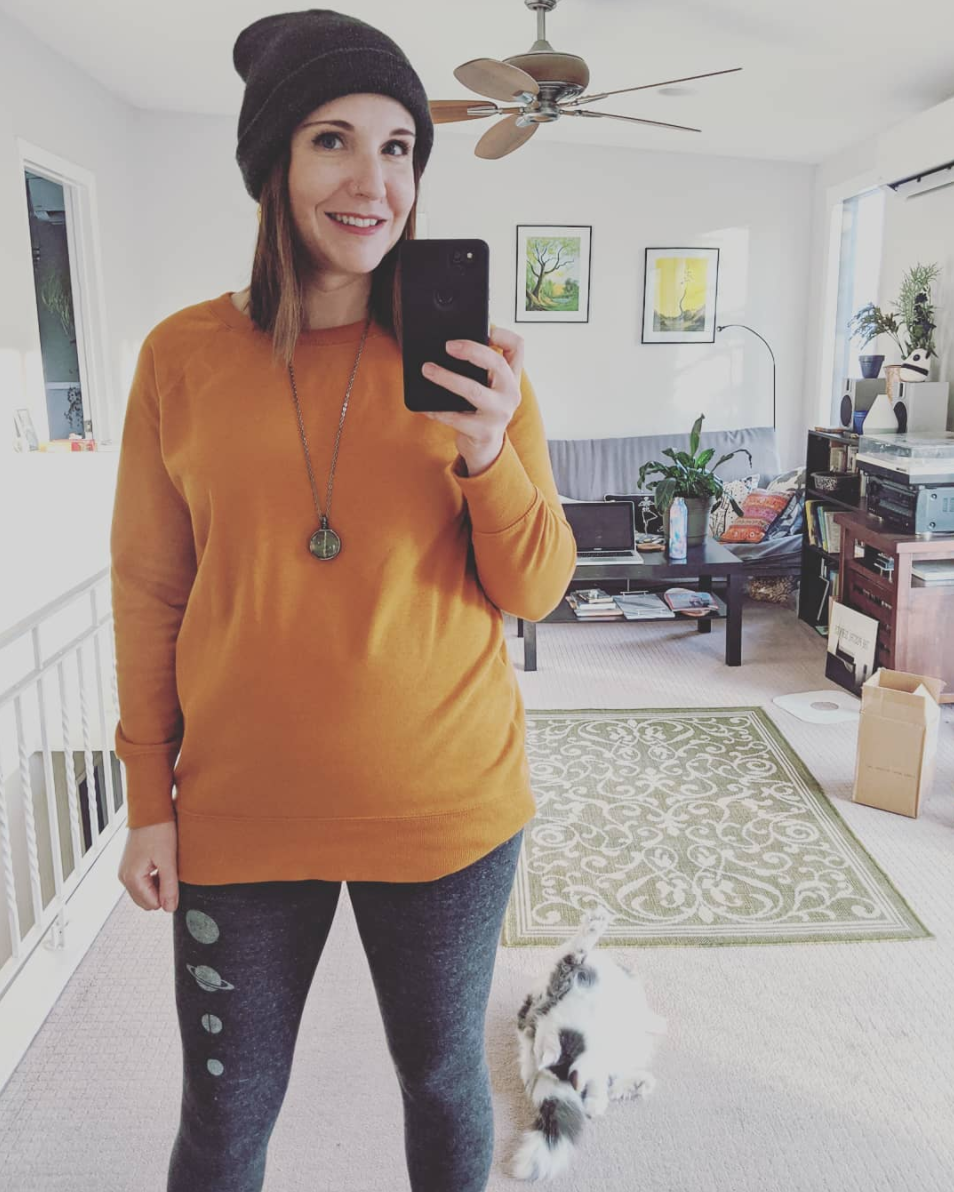 Meet your tarot reader!
Hey, I'm Carrie! That's me with a photobomb by one of my cats, Nanners. I've been a professional tarot reader for six years. My tarot style has been described as compassionate, centering and energizing. I believe that tarot connects us with our deepest, truest selves. And when we show up as our deepest, truest selves, the entire universe is enriched. Tarot is my calling and my life's work, I am honored to share this with you.
More professional credential stuff: I have a bachelor's degree in Human Development. My blog posts are accessed over 70,000 times per month. In 2017, I presented at the Light & Love Tarot Festival in Montreal. And my favorite thing I've done so far: collaborated with the artist Annie Ruygt to create our own deck, The Spacious Tarot (the cards pictured above are from this deck!).
All site content © Carrie Mallon LLC 2014-2019
Sign up for weekly updates