If you are moved to discover endless wonders about yourself and the universe
(and the universe within yourself) – this space is for you.
If you are ready to bring a gentle awareness what is stuck so that you can live a more meaningful life – this space is for you.
And if you are at home in the realm where spirituality meets psychology and
logic meets intuition, this space is dearly intended for you.
Get weekly posts about tarot and other interesting things.
You'll also receive my free ebook, The Tarot Reader's Daily Companion.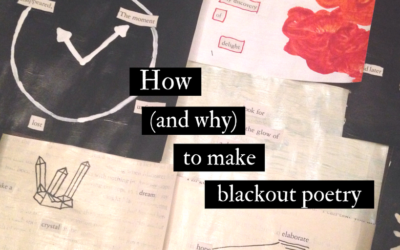 If you follow me on Instagram, you may have noticed that I've recently dived headfirst into the blackout poetry rabbit hole. Why? Because making blackout poetry is a psyche-healing activity. There's something about this process that is quiet and exciting and sacred...
read more
Sign up for weekly updates