I've written interpretations for every card in the Wild Unknown Tarot. As the box of the deck states, there are no rights or wrongs. These are simply my perspectives on the tarot card meanings. I hope you find them useful!
Click here for a directory of all posts in my Wild Unknown series.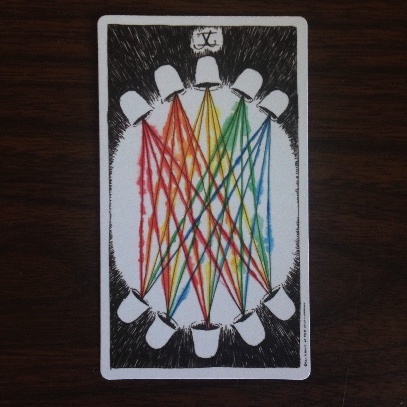 Ten of Cups :: Wild Unknown Tarot
Creator's keywords: harmony and joy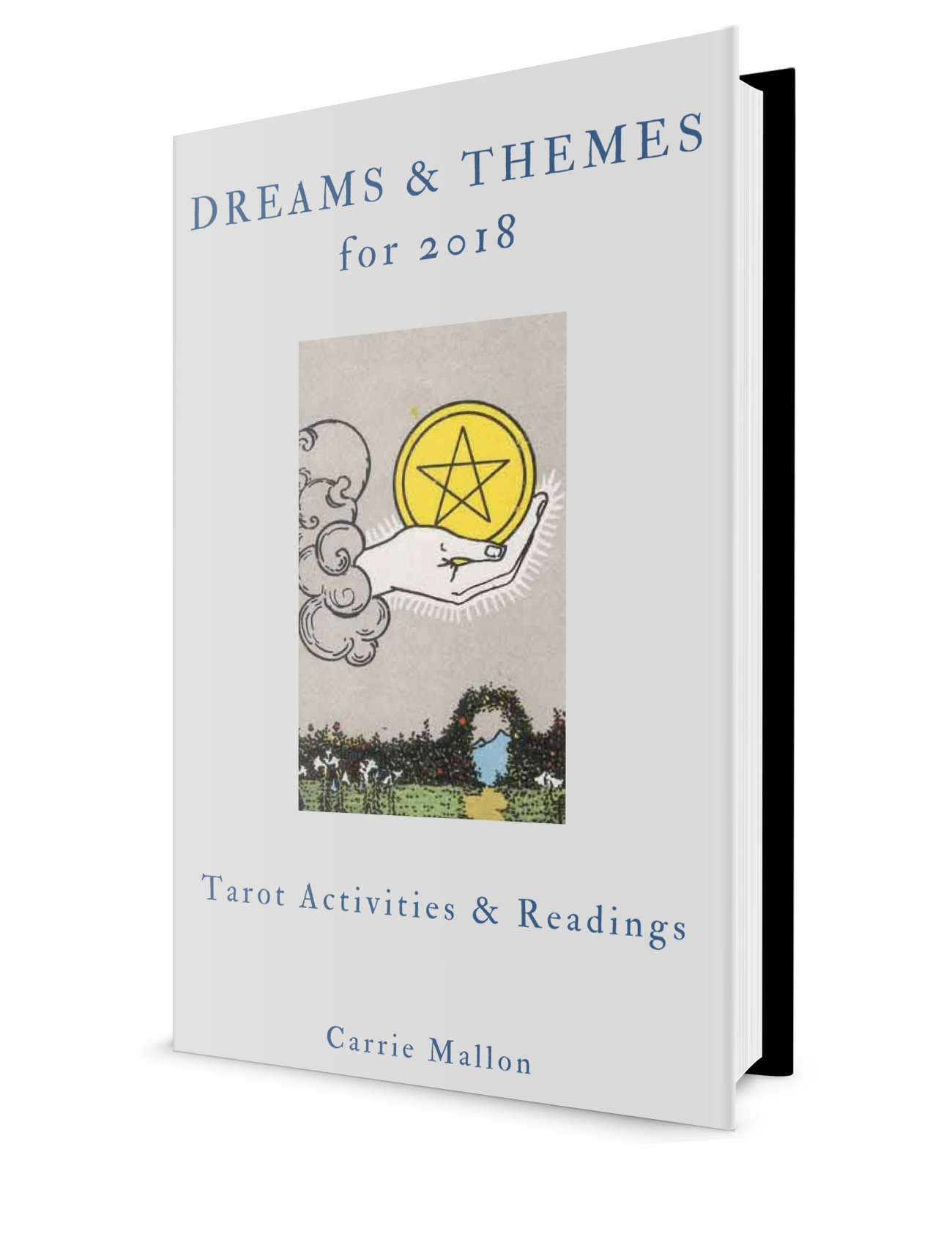 Use your tarot deck to work intentionally with the energies of 2018.
This ebook will show you how.
Get yours now for only $18.
Learn More
Symmetry and harmony are the words that come to mind when I look at this card. Five cups form a semi-circle around the top half of the card, five cups complete the circle at the bottom of the card. Each cup sends forth five beams of light, one for each of the cups on the opposite side of the card. And while each cup is sending light, it is also receiving light.
The sending and receiving embodies the saying "you get what you give." Life isn't just about receiving desired things, positive experiences and good vibes. It's also about broadcasting those things and creating more beauty. Even in a scientific (yet poetic) sense, we are creations of stardust. And as Julia Cameron says, we can continue creation by being creative ourselves. We are in a reciprocal relationship with the Universe.
All of the colors of the rainbow are present in this card. There's a sense of wholeness and completeness here. This card echoes some of the sentiments of the World. Everything is as it should be, positive energy is permeating your very existence. Life is good!
In a reading, this card can remind you of the importance of gratitude. It can show times of joy and connection with yourself, your environment, and your fellow human beings. If you want to receive love, joy and harmony; start by being an embodiment of these things yourself.
Sign up for weekly updates and get the free ebook,
The Tarot Reader's Daily Companion