The first thing I want to say is THANK YOU to every single person who has expressed excitement about The Spacious Tarot, the deck I'm creating with Annie Ruygt. I'm not sure how to say this without sounding cliche, but it's the truth from our hearts: your encouraging comments and emails mean SO MUCH to us. We are very grateful! We knew all along we were creating a deck that would speak to us, but for so long it was something that we were working on in solitude. It is incredible to finally be sharing the deck's progress and connecting with YOU on the deck's Instagram page, @thespacioustarot.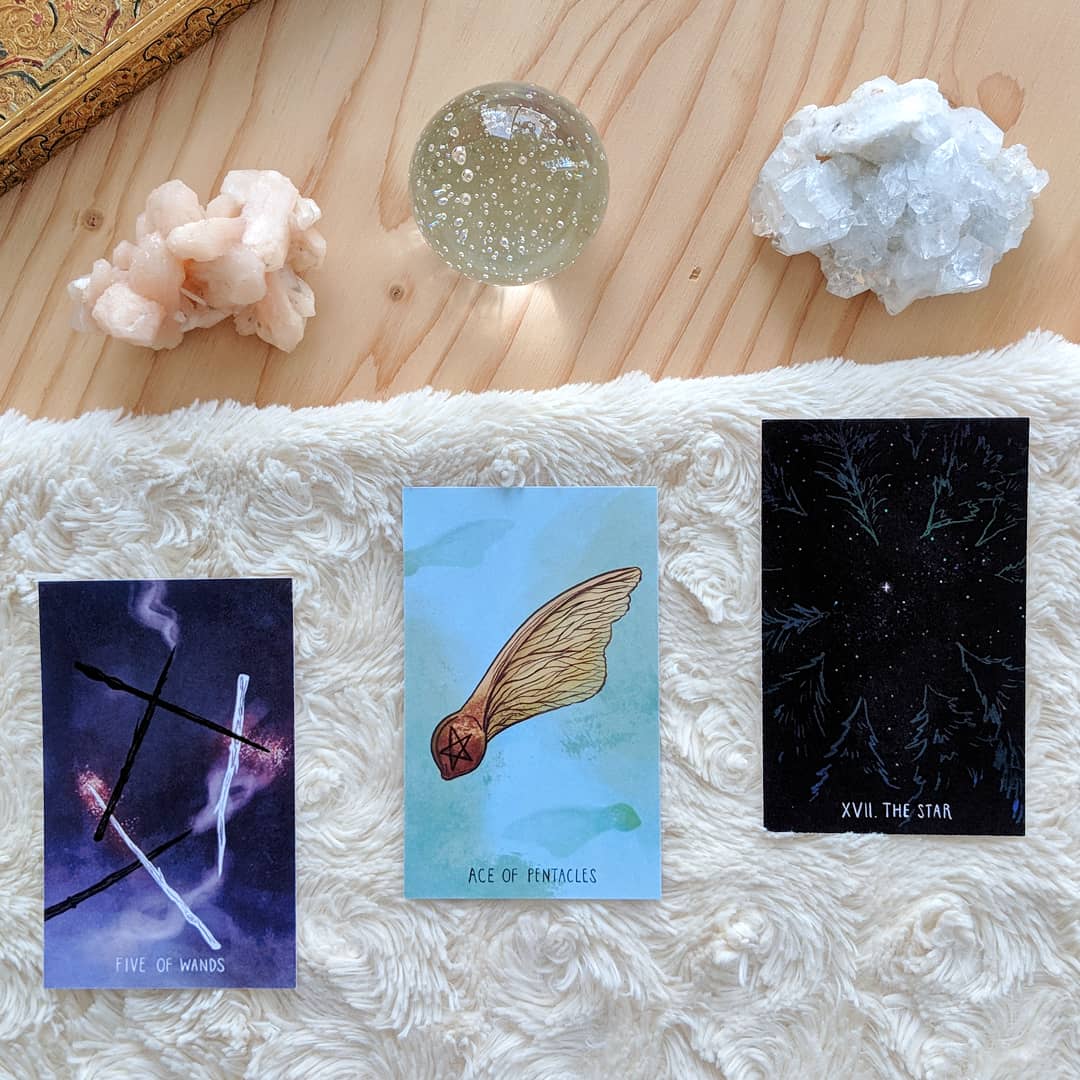 It's been two months since I put up the post introducing the deck, so I figured it's about time to share some updates! Let's start with THE question on everyone's mind… when is this deck coming out?!
The answer, for now, is we still don't know! I wish I had a date for you already, but I promise we will be shouting it from the rooftops once we know. As I'm writing this, we have about 32 cards which are done-ish. Of course since there are 78 cards in a tarot deck, this means we're not quite halfway finished with the illustrations. Annie deserves a HUGE shout out here – she is bringing these images to life with so much beauty and clarity, and that is NOT a small task!
Most of the remaining cards are already sketched and waiting in the pipeline to be finalized. But we also have a decent sized handful of cards that don't yet have a finalized concept. In other words, creating a tarot deck is a huge frickin' project! We're trying to keep up the momentum, but we also keep returning to the title of our deck as a touchstone: the deck is spacious, and the creation process has to be spacious as well. I think you can sense the calm, centered approach we are putting into this deck when you look at the cards that we've shown so far. We want to get the deck out as soon as possible, but as with anything meaningful in life, it will take how long it takes.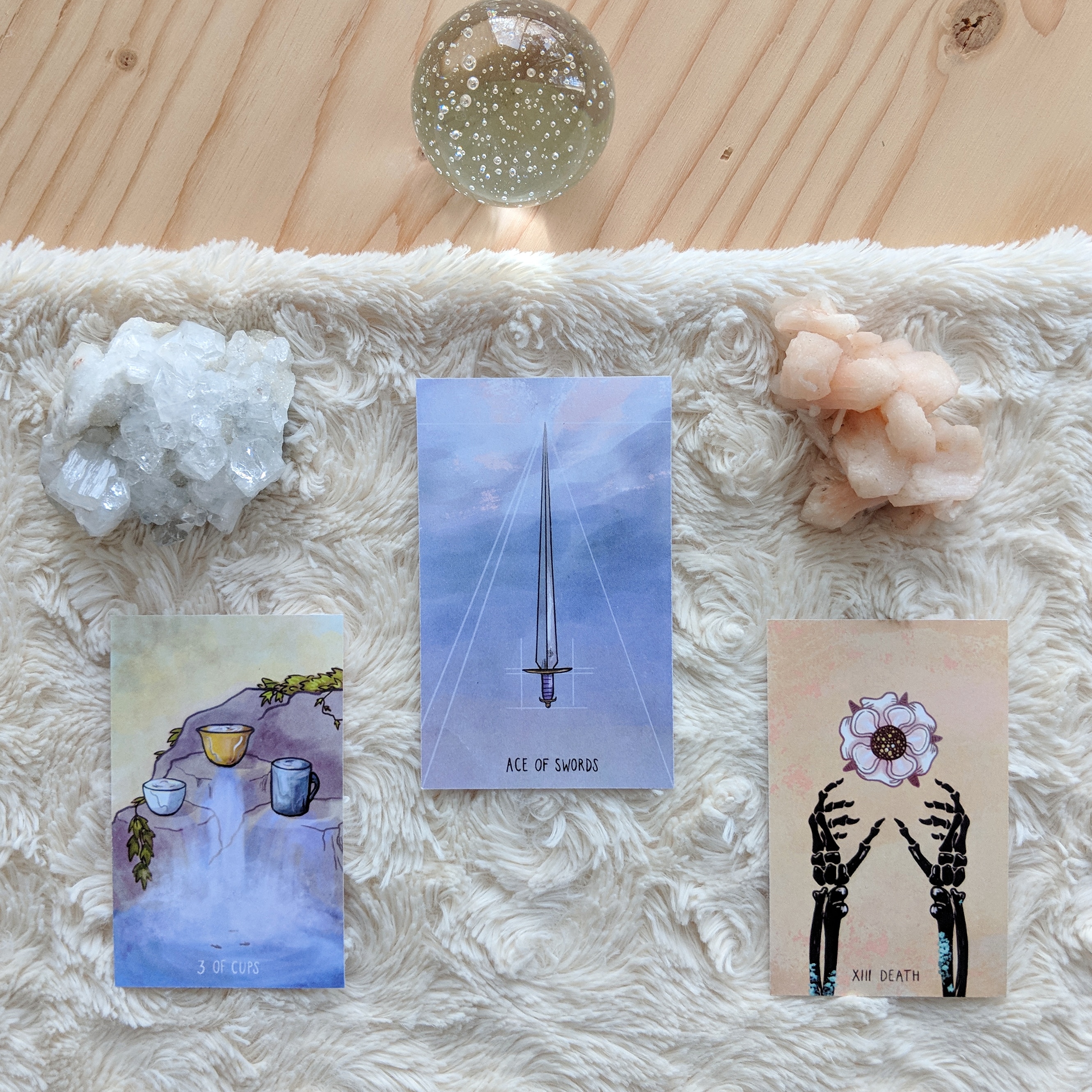 I'm pleased we are getting asked about the release date so frequently because it means you're as eager as we are to have the finished deck in your hands! The goal is still to have the deck out this year and I'm cautiously optimistic about that goal. However, once we finish the illustrations there are still so many complicated factors we'll have to deal with: finding a printer, figuring out shipping, all of the details that go into creating a tarot deck independently. It's daunting, but I trust that we'll figure it out eventually.
If you are looking forward to this deck, keep in mind that there will eventually be a Kickstarter. When we get to this point, your support will be crucial: we literally will not be able to print and distribute this deck without reaching our crowdfunding goal. So stay excited! Tell your friends about the deck! And keep an eye on my blog and the deck's Instagram account for updates.
To round out this post, let's take a look at the WORLD PREMIERE of two new cards from the Spacious Tarot. First up, Justice.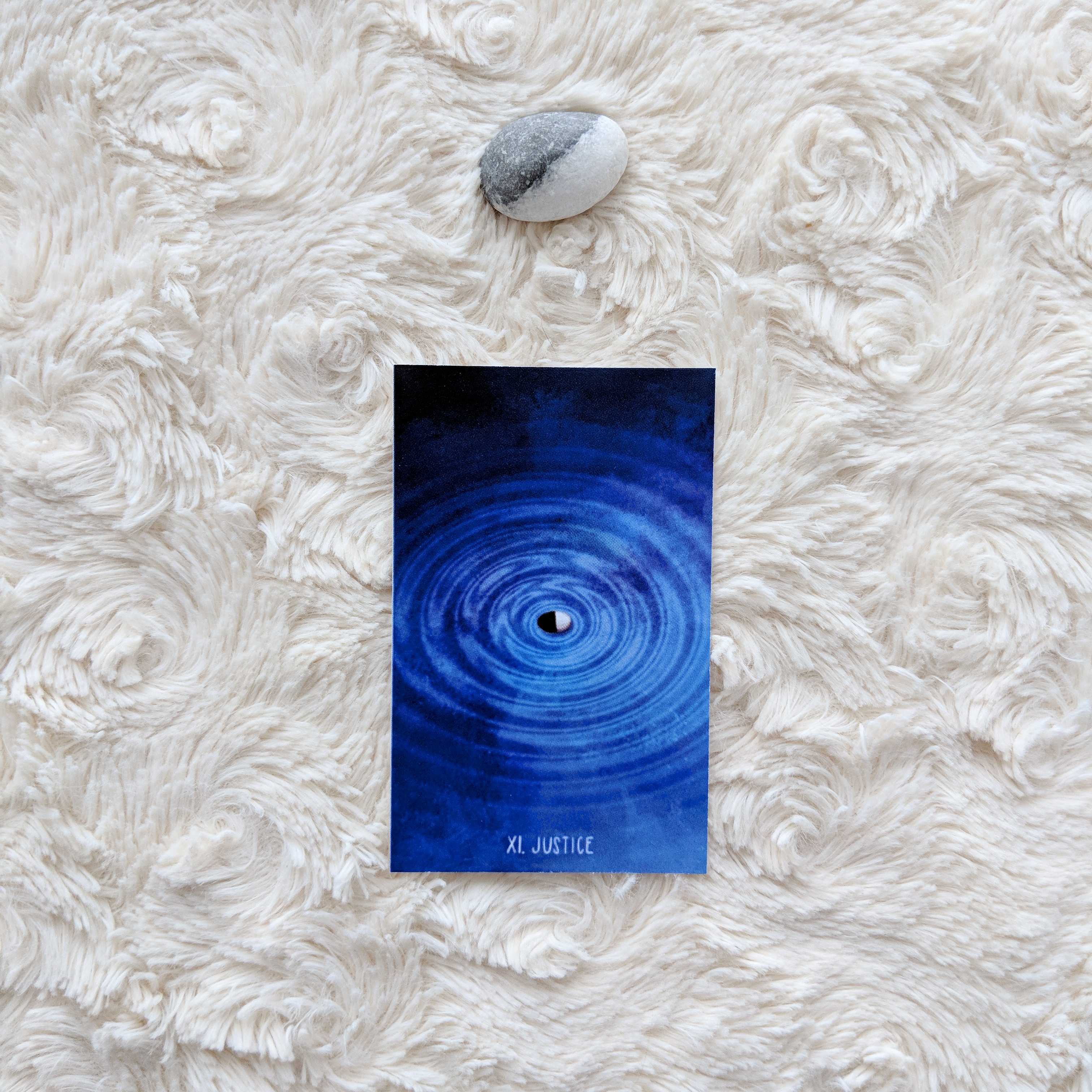 This was one of the major arcana concepts that took the longest to come forward. I went back and forth with a few different designs, and Annie even completed a final version of a previous concept, but it didn't feel quite right. Annie deserves another huge shout out here for putting up with me! When this idea came to me, it felt like an immediate YES. It's a non-traditional way to show the energy of this card, but I think it fits right in with the vibe of our deck. I'll be curious to see what other people think about this depiction.
And speaking of non-traditional depictions… have a look at our Hanged Man.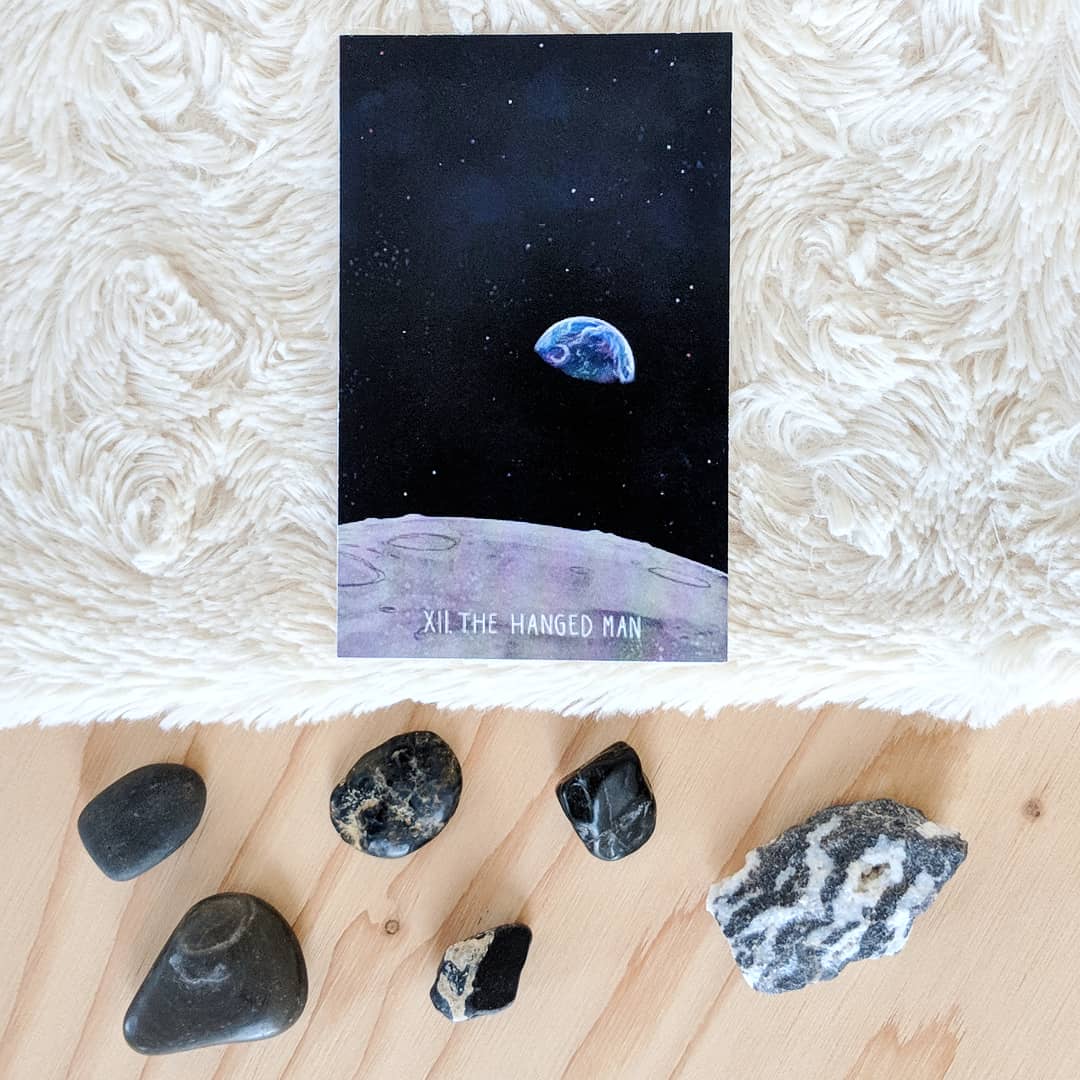 The Hanged Man is one of the cards I've been the most nervous to debut (tied with the Emperor). This depiction will probably be quite baffling to some, but maybe other people will love it as much as I do. The Spacious Tarot is meant to invite you into the energy of each card, and this card certainly invites you into a different perspective, which feels fitting to me as the Hanged Man is strongly associated with alternate perspectives. Some of you might recognize that this scene is largely inspired by the famous NASA photo 'Earthrise.'
And since I mentioned this card above, just in case you haven't yet seen it on Instagram, here is our Emperor: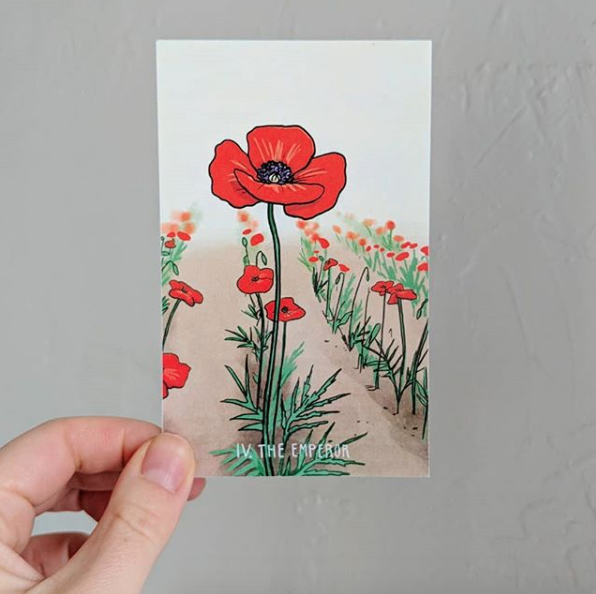 That's it for now! I will be back with more updates before too long. Again, I would like to thank you so much for being here and supporting us on this journey. Sending so much love!
Sign up for weekly updates and get the free ebook,
The Tarot Reader's Daily Companion