So here it is: Annie Ruygt and I are creating a tarot deck together. It's called the Spacious Tarot and it will (hopefully) make its way into the world sometime in 2019. Do I sound calm? I'm definitely not calm! I'm freaking out, in a (mostly) good way!
Annie and I have already been working on this project for over two years. I've dropped some hints here and there, but last week I made the official announcement on Instagram. I'm super excited (but also really nervous!) to finally be sharing some images from our deck with you guys.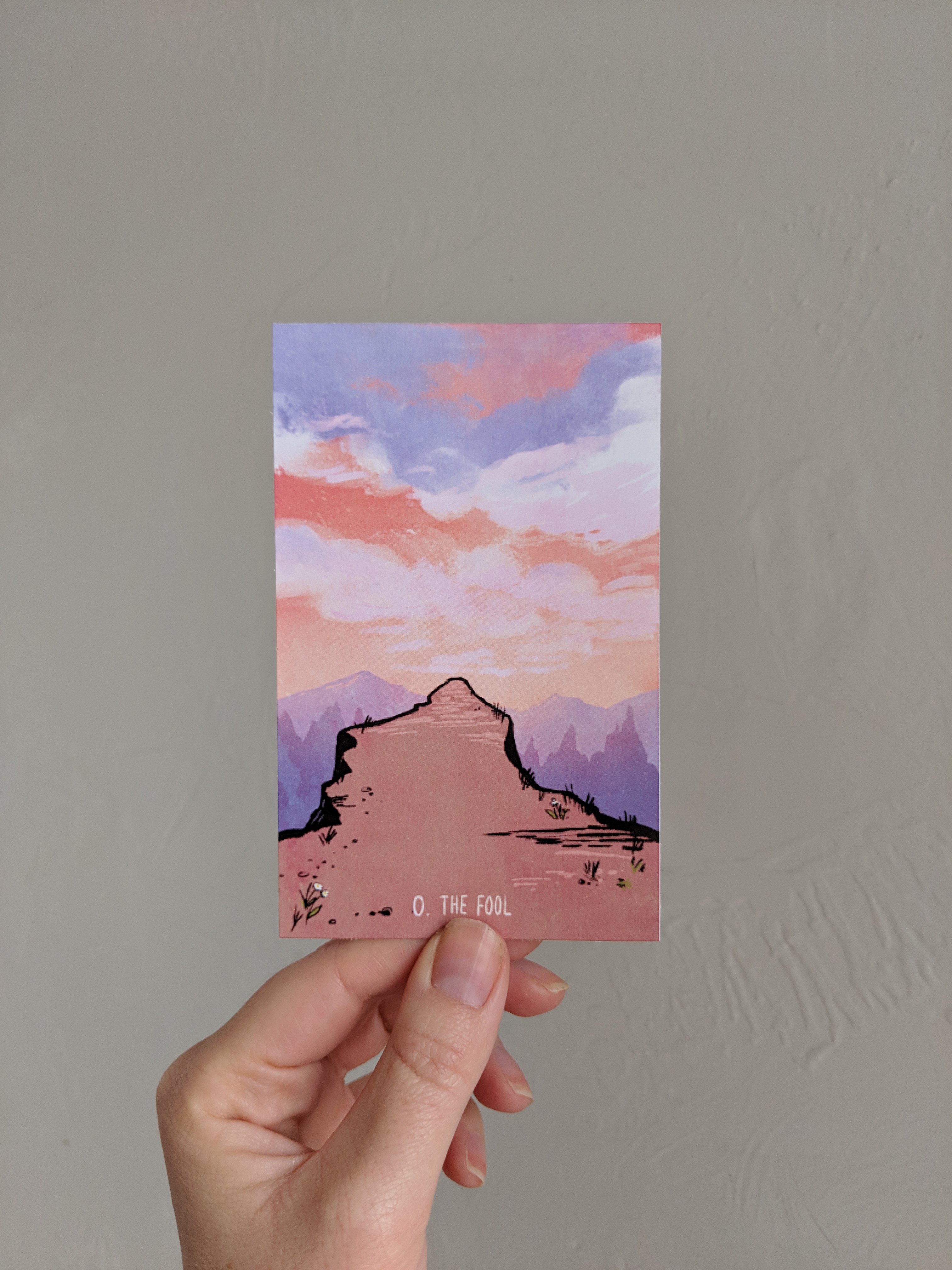 One of our concepts with this deck is to create imagery that immerses you. There are no humans (although a few animals show up, and a few human artifacts as well). Many of the major arcana cards attempt to depict a scene that represents the energy of that card, so that you can envision yourself stepping into that energy. You can get a feel for this with our Fool card, pictured above.
We've been working on this deck for over two years already! It's been interesting seeing how things emerge. We've tinkered with various art styles and toyed with various themes. We've tried out different titles. We've also taken breaks whenever this project starts to feel too overwhelming or frustrating. We both agreed from the outset that we wanted creating a deck to be a pleasureable, organic experience. And it has been!
I keep having this feeling that the deck is coming forward how it is meant to come forward. It's like the visual, energetic world of these cards was already out there somewhere in the ether, and Annie and I have been providing a way for it to take shape and form. The title of the deck came to me one lovely spring day while I was out for a walk: The Spacious Tarot. It felt right. Spacious describes the energy of the deck itself, and I would say it also describes the energy going into the creation process.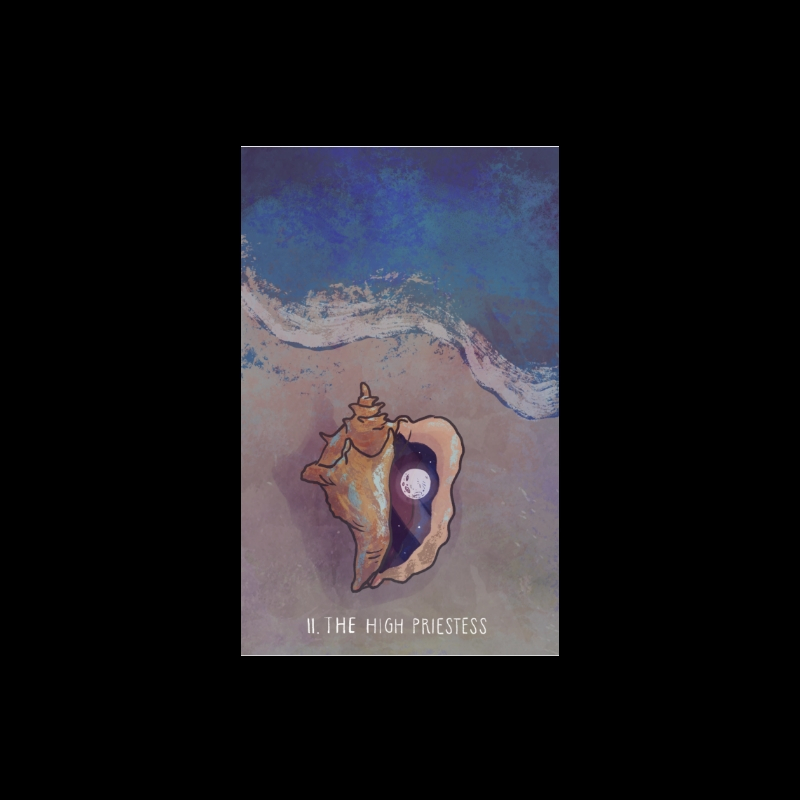 Right now we've got about thirteen cards that are done-ish. I must tell you that most of the pictures here are not really doing the deck justice – most of these are just screenshots printed on cardstock, so the resolution and quality is not amazing. However, I was really itching to see a few cards printed and I want to start giving you a feel for how it's going. They will look a lot better when they are DONE done. 
Our process has generally looked like this: I come up with a concept and a chicken scratch sketch of how I think a card might look. Annie makes changes or additions, giving input on how to refine our visual storytelling. Then she does a much better sketch version of the card. And then, once we're both happy with it, Annie does the final artwork and it ends up looking something like what you see here.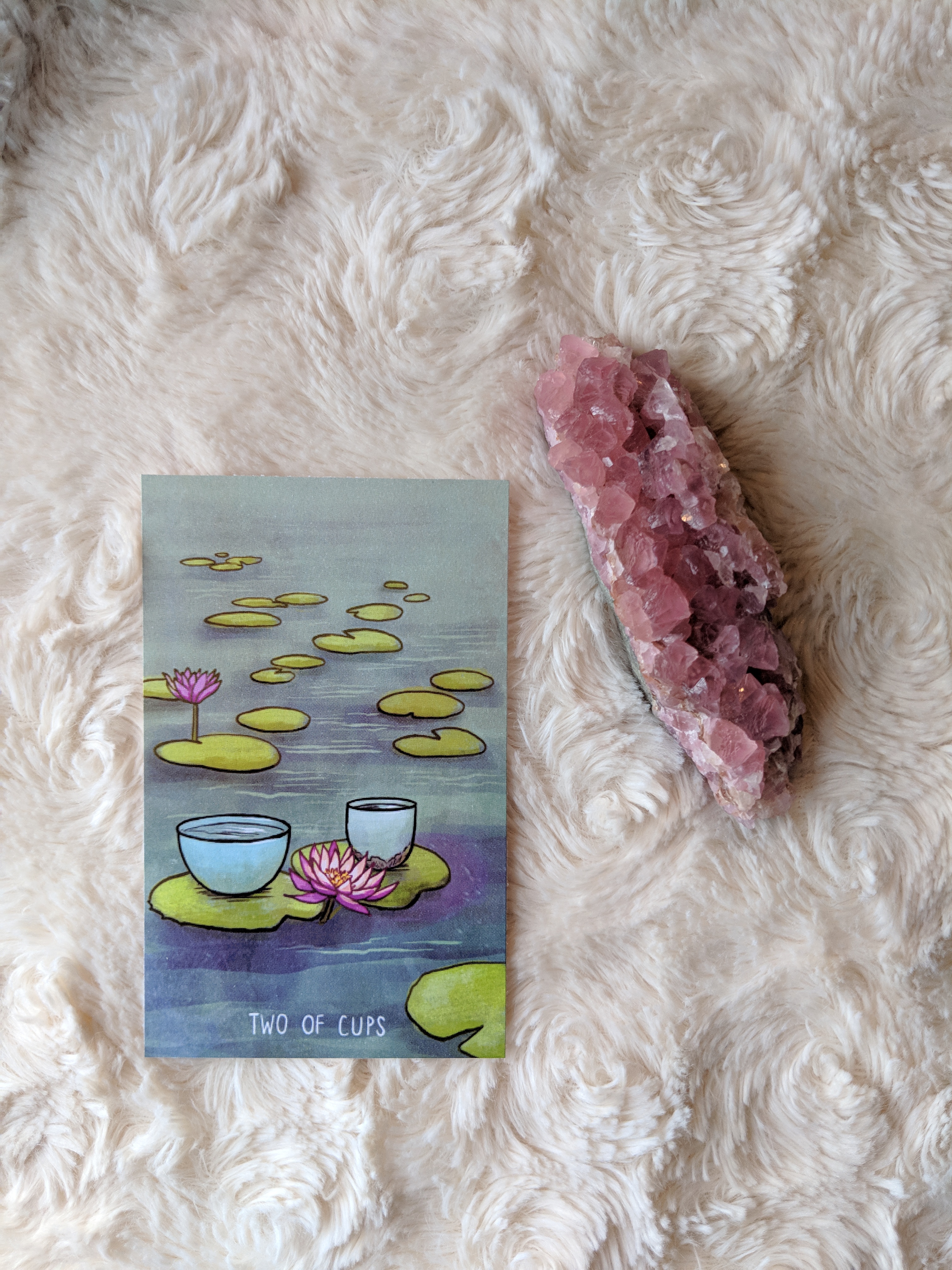 We still have a long way to go, but I am over the moon that we are doing this. When I look at how things are taking shape, I feel plugged into something mysterious and magical. It's a real good feeling. When we are done, if nothing else, I'll know I have a deck that speaks to MY soul. Hopefully a few other people like it, as well!
Because this is a project with SO much involved, right now we've just been taking one step at a time. I'm honestly not sure when the deck will be ready, but we hope to have it out some time in 2019. That might be an ambitious goal though, so we'll see. The deck is spacious, after all. We want to keep up the momentum but we don't want to rush it.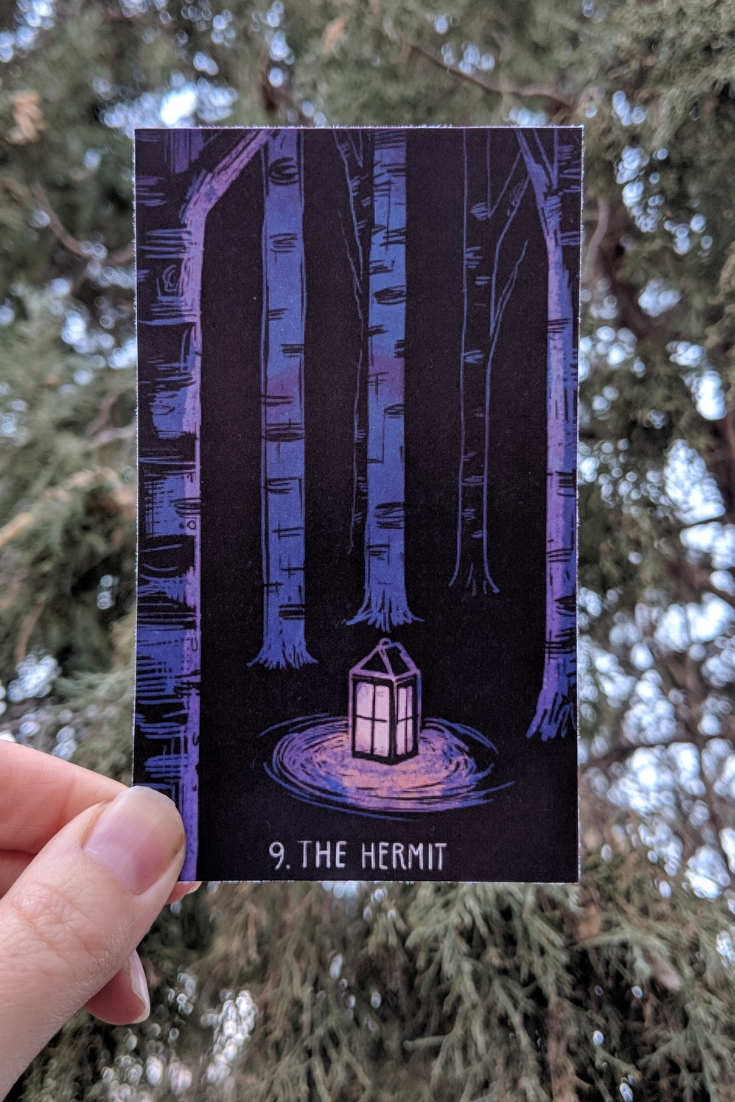 I feel really lucky to be working with Annie. Not only is she obviously an incredible artist who puts palpable love into her work, she is also hands down one of the kindest people I've ever met. We've done a lot of Skyping since we started this project and we also got to meet in person when I visited New York City last year. I will fully admit that I have at times been incredibly obnoxious, requesting ten thousand changes to the cards (even as I'm writing this I'm thinking of a few tweaks we might make to the Hermit) and Annie always lets me know if I'm on to something or if I'm overthinking. I honestly cannot imagine creating this deck with anyone but her. 
In due time Annie and I will be launching a Kickstarter. I'm not sure when, but it will be happening eventually. So if you like the look of this deck and would be interested in supporting the creation, stay tuned! I'll be sharing updates on my blog and in my newsletter. I'll also keep you posted via my main instagram account, @carriemallon, and this deck has its very own Instagram account as well, @thespacioustarot.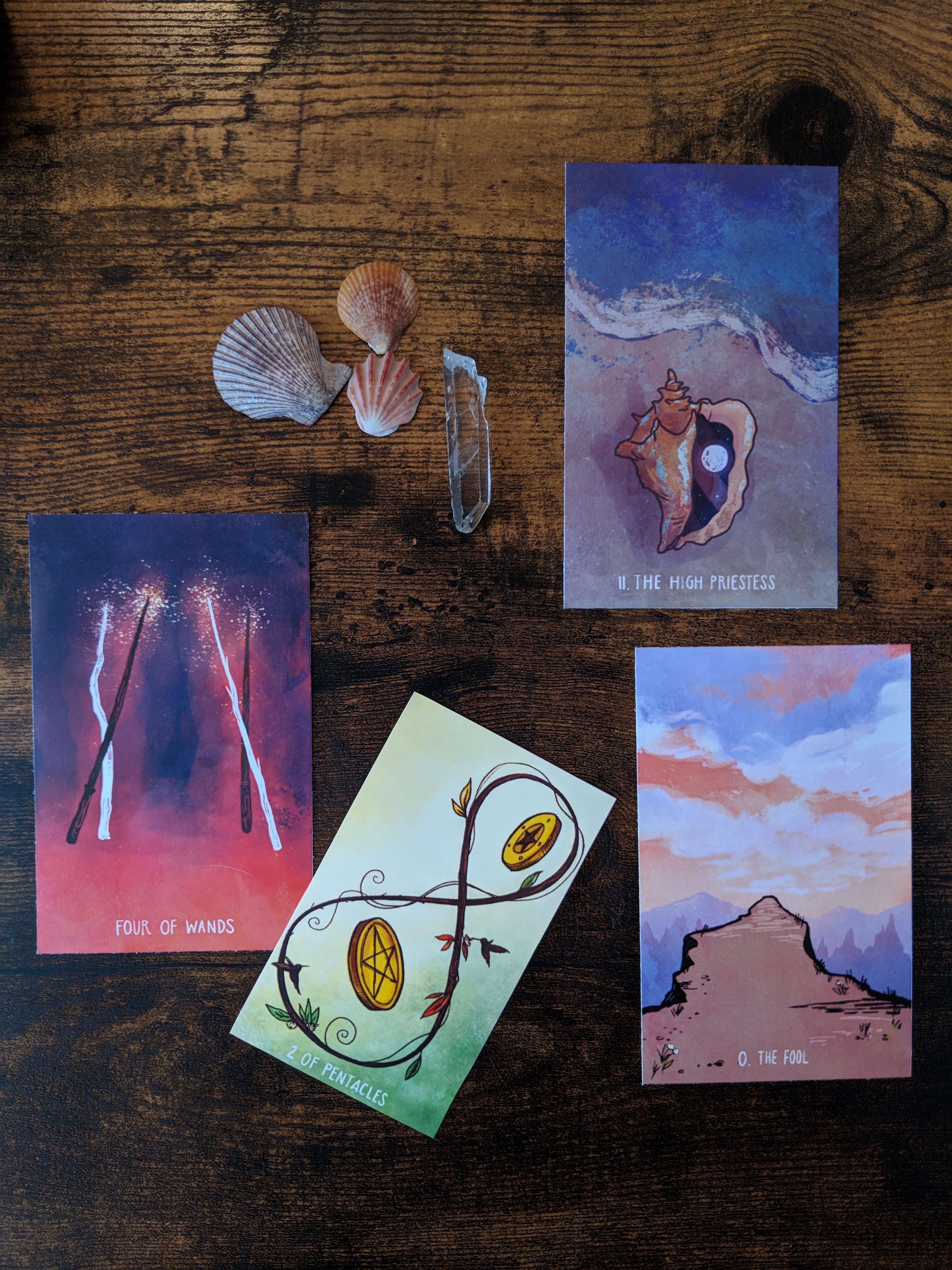 And there you have it! Something I've been waiting over two years to show you guys and at last you have a peek. I can't wait to talk more about the Spacious Tarot as it continues to come to life. If you have thoughts or questions on the deck so far, feel free to share – I'd love to hear from you!
Sign up for weekly updates and get the free ebook,
The Tarot Reader's Daily Companion