The Spring Equinox is one of my favorite times of year: regeneration, emerging life, the air of possibility – oh yeah, sign me up for some of that!
This year even more so than usual, the spring equinox energy feels conducive to cultivating a growth mindset. Far from being a woo-woo concept, the impact of living with a growth mindset has been documented through traditional psychological research. The hallmark of a growth mindset is believing that transformation and evolution are always available to you. Contrast this with a fixed mindset, which is anchored in the belief that your potential is pre-determined and beyond your realm of influence.
It makes sense to focus on living with a growth mindset during spring, as spring is quite literally a time of new growth! In order for growth to happen (in the natural world as well as in your inner world) debris needs to be cleared away. Now is a good time to make the conscious decision to shift any stagnant energies within you.
With this spirit in mind, I've created a Growth Mindset tarot spread for you to try. The spread positions are inspired by the parallels between growth in the outer world and growth in your inner world. Set aside some sacred time. Take a few deep breaths. Get out your cards and see what comes up. I hope you find something useful here!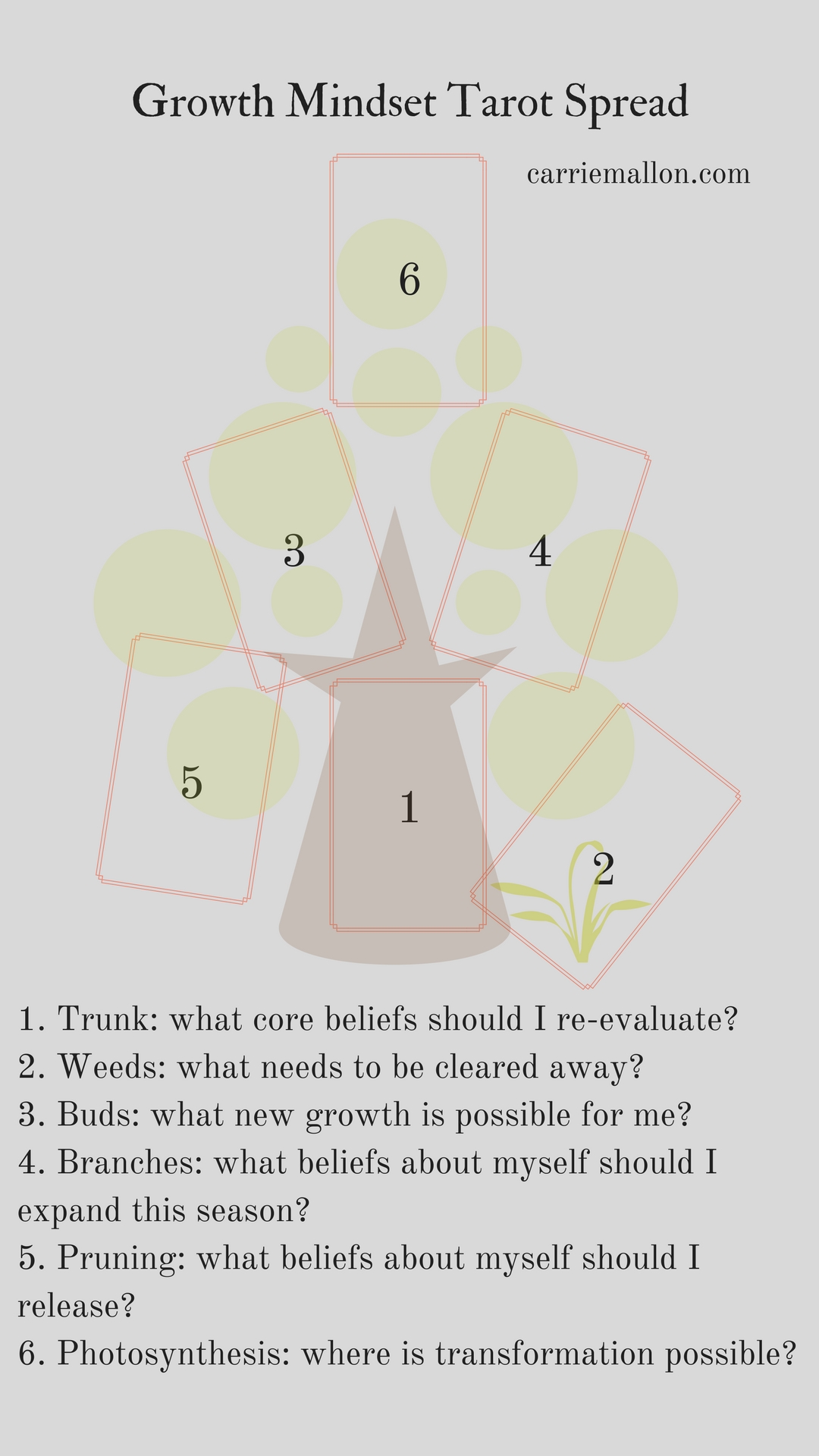 If you try this spread and would like to share your thoughts, please do! Leave a comment and let me know how it goes.
PS: Last year I shared some spring cleaning journal prompts for the equinox. If you're craving even more spring-inspired reflection, check it out!
Sign up for weekly updates and get the free ebook,
The Tarot Reader's Daily Companion