I've written interpretations for every card in the Wild Unknown Tarot. As the box of the deck states, there are no rights or wrongs. These are simply my perspectives on the tarot card meanings. I hope you find them useful!
Click here for a directory of all posts in my Wild Unknown series.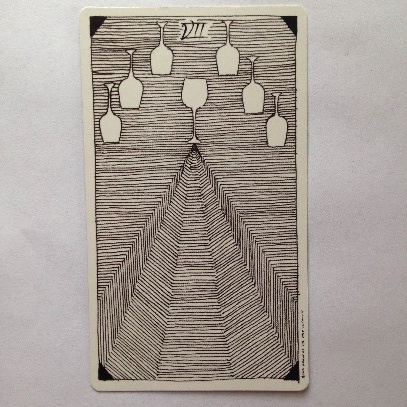 Seven of Cups :: Wild Unknown Tarot

Creator's Keywords: illusion, deception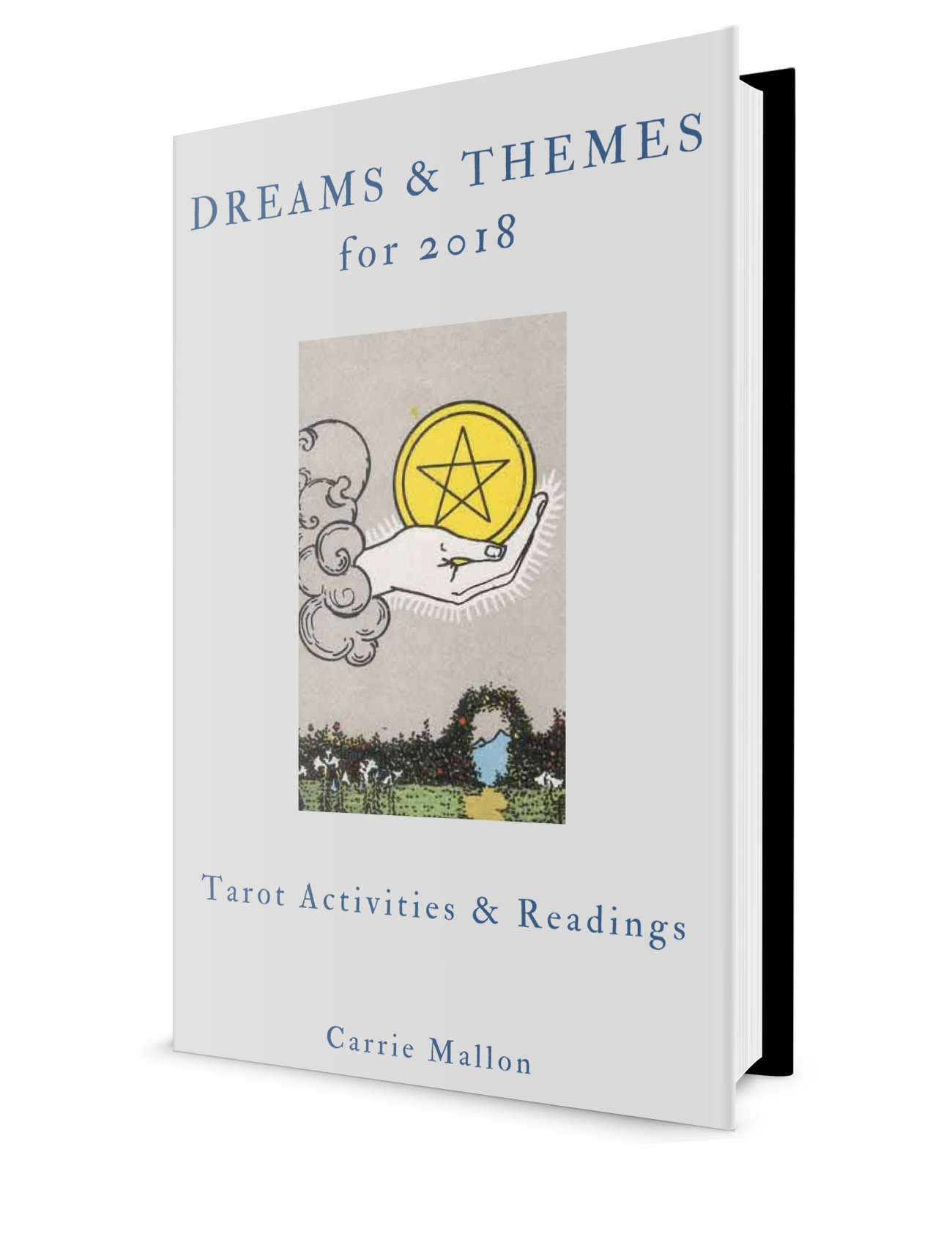 Use your tarot deck to work intentionally with the energies of 2018.
This ebook will show you how.
Get yours now for only $18.
Learn More
The Wild Unknown's Seven of Cups feels like one of those trippy mirrored halls at a carnival. The card is filled with lines that seem to create a sense of perspective. But can we trust this perspective, or are we in thrall to an illusion?
The card seems to be drawing us towards the seven cups near the top. One is right side up, the rest are upside down. There are so many choices here – but which cup feels right? "Clearly, I can not choose the cup in front of you, but clearly I can not choose the cup in front of me."
The Seven of Cups shows an enchanting, if perplexing experience. We are faced with a plethora of choices and amusements. Options can be a good thing, but they can also become paralyzing. We can get stuck in the hall of mirrors, spinning our wheels and not grasping onto anything solid.
In a reading, this card can ask you to examine your tangled feelings. Where are you caught up in mesmerizing fantasies? Where are you tricking yourself into thinking you're progressing when you're really just going in circles? There may be a need to sort out what is just smoke and mirrors and what is productive.
Sign up for weekly updates and get the free ebook,
The Tarot Reader's Daily Companion