I've written interpretations for every card in the Wild Unknown Tarot. As the box of the deck states, there are no rights or wrongs. These are simply my perspectives on the tarot card meanings. I hope you find them useful!
Click here for a directory of all posts in my Wild Unknown series.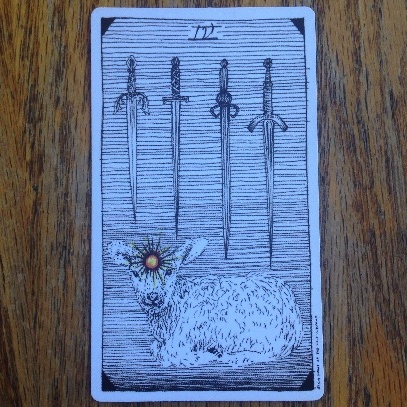 Four of Swords :: Wild Unknown Tarot

Creator's keywords: stillness, mental power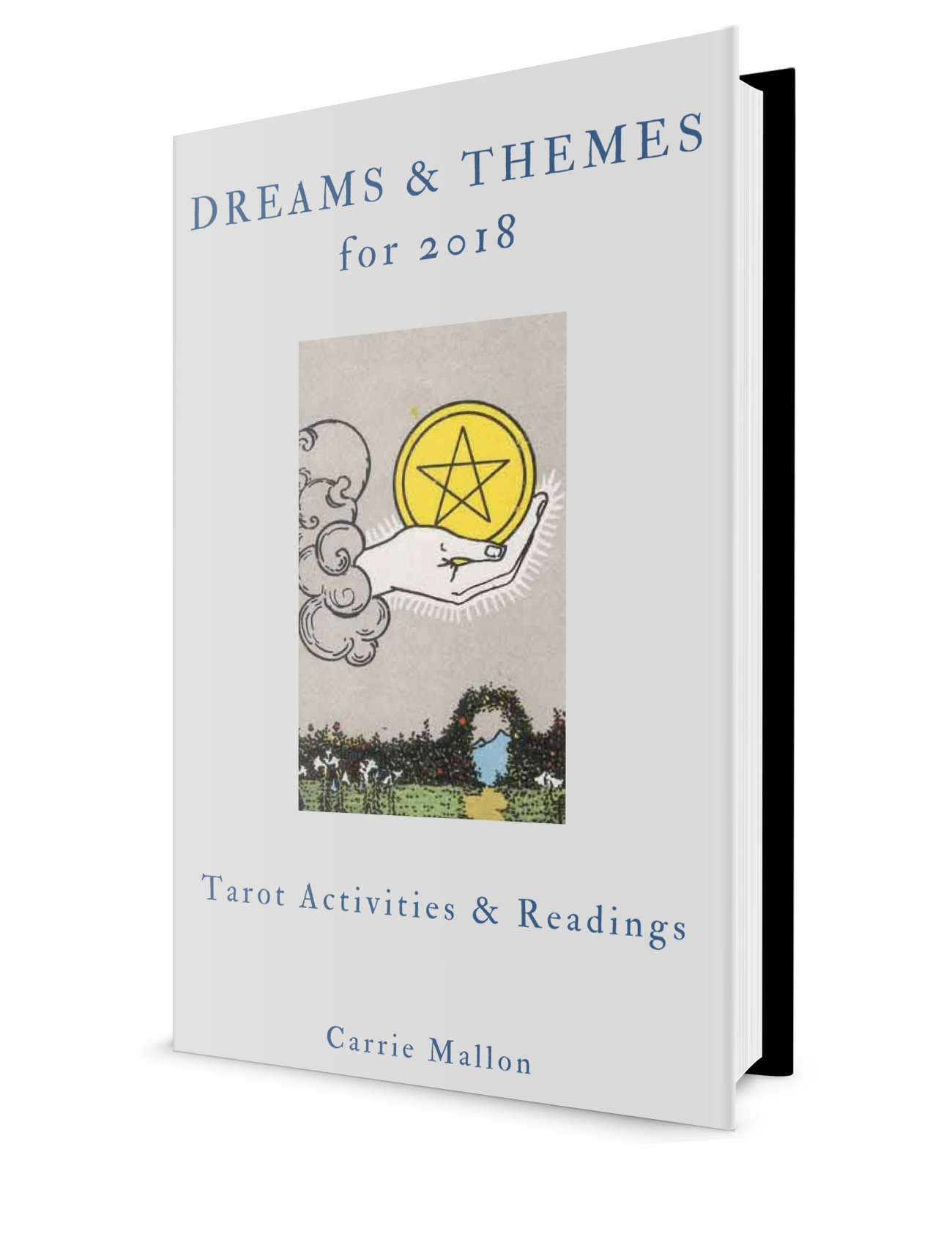 Use your tarot deck to work intentionally with the energies of 2018.
This ebook will show you how.
Get yours now for only $18.
Learn More
When we look at tarot as a holistic system, the Four of Swords is an appropriate way to follow the previous card. While the Three of Swords showed tightly wound struggles, the Four of Swords shows the the process of integrating things from a more spacious place.
A lamb rests at the bottom of the card, a serene expression on her face. She looks out at us with a peaceful expression. In the center of her forehead (or her third eye) is a luminous orange and yellow sphere. These are colors of concentration and vigor. Her thoughts are centered and powerful.
Four intricately designed cards are posed over the lamb. They are all different lengths and designs, but their spacing is even. This gives the card a sense of equilibrium.
The number four is often associated with stability (as in The Emperor, number four in the major arcana). When you combine that quality with the suit of swords, you find the mental stability we see in this card.
In a reading, this card can suggest consciously choosing to stabilize your thoughts. It can be useful to do whatever makes you feel the most centered and alert, such as journaling or meditation. Plan, prepare, and quietly stabilize yourself. Treat your mental energy as a precious resource, and do what you need to do to bring it back to full capacity.
Sign up for weekly updates and get the free ebook,
The Tarot Reader's Daily Companion