I've written interpretations for every card in the Wild Unknown Tarot. As the box of the deck states, there are no rights or wrongs. These are simply my perspectives on the tarot card meanings. I hope you find them useful!
Click here for a directory of all posts in my Wild Unknown series.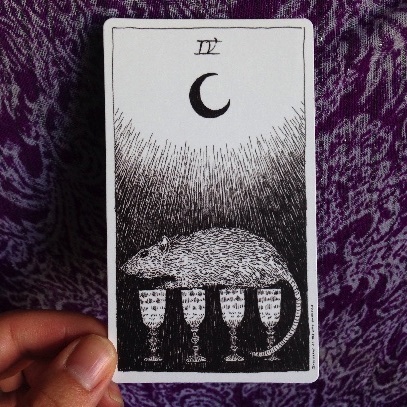 Four of Cups :: Wild Unknown Tarot

Creator's Keywords: selfishness, greed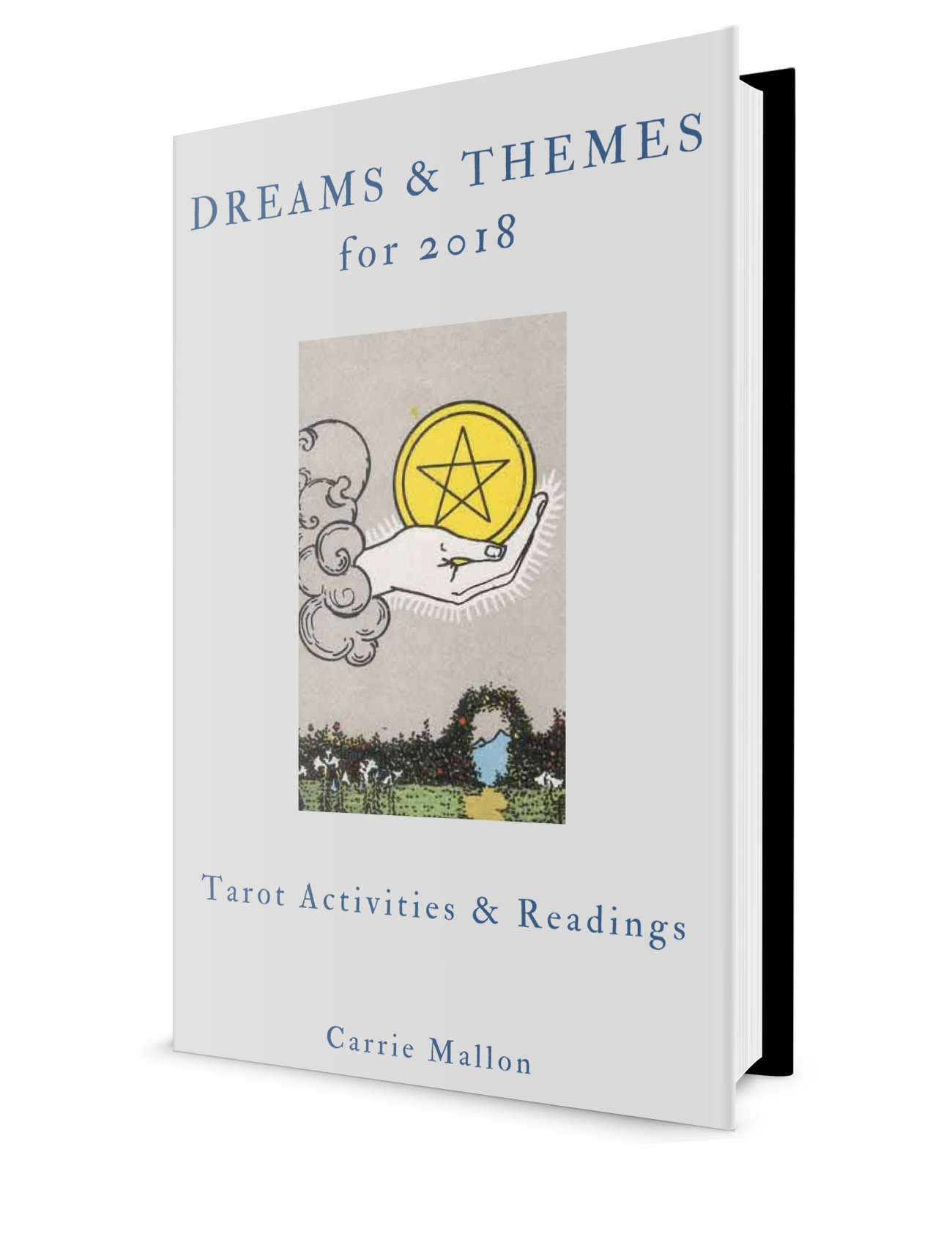 Use your tarot deck to work intentionally with the energies of 2018.
This ebook will show you how.
Get yours now for only $18.
Learn More
We go from the landscaped colors of the previous card to a monotone scene. Four cups line the bottom of the card, and a rat has himself sprawled out over the whole shebang. Rats are often associated with being sneaky and generally icky. This rat sure looks like he's trying to hoard these cups to himself.
The bottom of the card is dark, giving the impression that the rat is in some lower dwelling, perhaps a sewer or a hole. But the bright white light of the moon spans the top half of the card. The rat doesn't have his eye on the illuminated world though – his focus is on the underbelly.
Now, an aside: clearly, I adore the Wild Unknown. I wouldn't be writing about each card individually if I didn't! But this is one of the cards in the deck that baffles me more than others. It certainly conveys the keywords given by the deck creator (selfishness and greed) but to me, it doesn't open up as many complexities as the Rider-Waite depiction of the Four of Cups.
That being said, there are two ways to look at selfishness, and we can use both of these as a lens for interpreting this card. In some circumstances, selfishness is merely… selfish. The rat is guarding what he has, unwilling to open himself to other possibilities, keeping himself emotionally entangled in the reality he currently feels.
But in another view, any type of emotionally withdrawing can be seen as 'selfish' by the outside eye. Sometimes we need to hole ourselves up, forget about what the outside world is offering, and let our emotions stabilize. This isn't exactly selfish as much as it is self-preservation. In a reading, this card could suggest either of these possibilities.
Sign up for weekly updates and get the free ebook,
The Tarot Reader's Daily Companion