I've written interpretations for every card in the Wild Unknown Tarot. As the box of the deck states, there are no rights or wrongs. These are simply my perspectives on the tarot card meanings. I hope you find them useful!
Click here for a directory of all posts in my Wild Unknown series.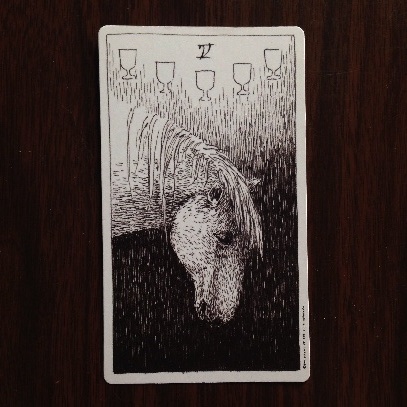 Five of Cups :: Wild Unknown Tarot

Creator's Keywords: loss, grief, regret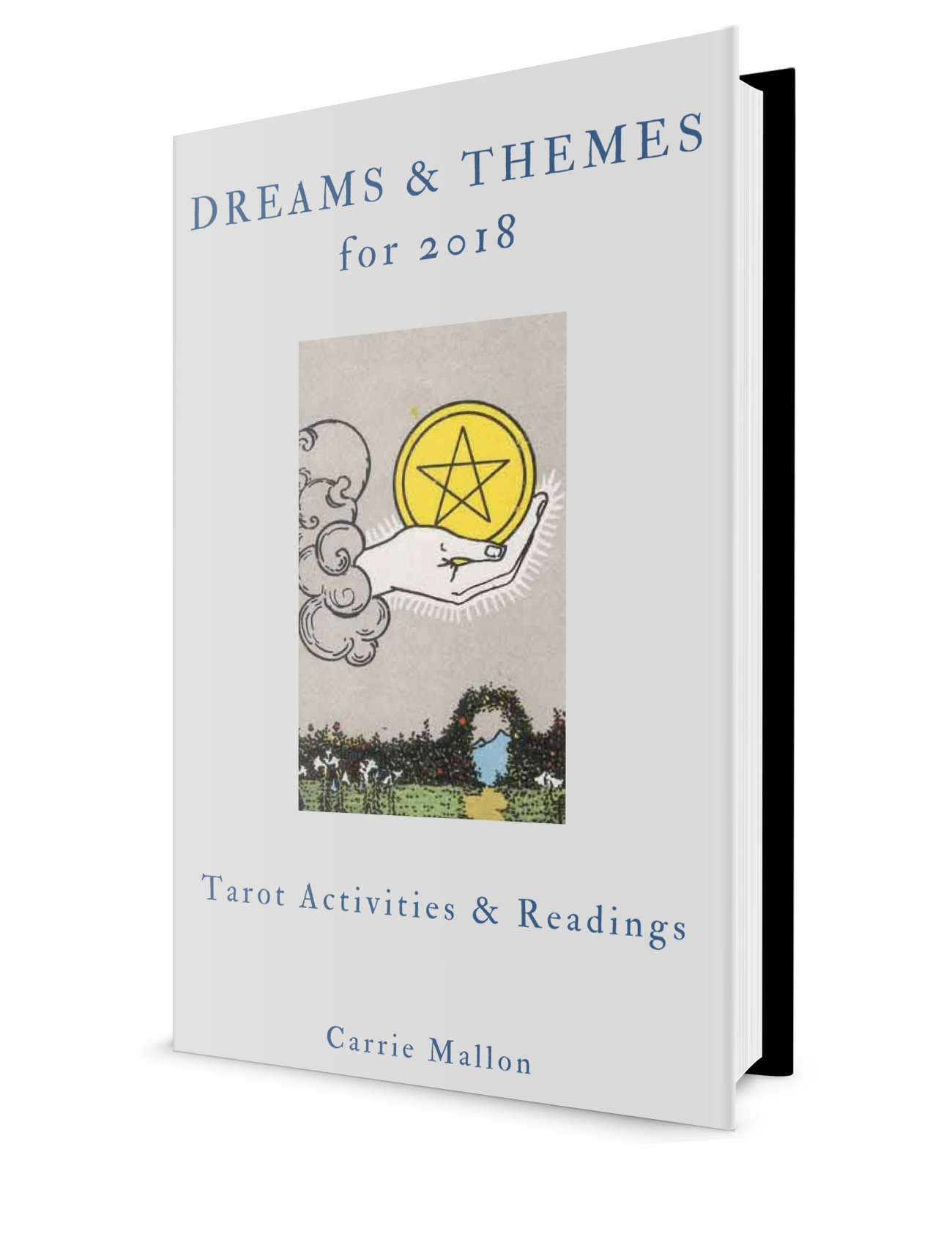 Use your tarot deck to work intentionally with the energies of 2018.
This ebook will show you how.
Get yours now for only $18.
Learn More
A horse hangs her head dejectedly. Her posture is slumped, even her mane looks raggedy and depleted. Darkness seems to be cloaking her, and she is gazing down into the bleak abyss. The coloring is entirely black and white, accentuating the dreary atmosphere.
All is not gloomy here, though. Above the horse things are getting lighter and five cups are suspended in the glow. She does not look to them, though. For now, she is mired in gloomy emotions.
The fives in each of the suits show challenges. In the suit of cups, the five shows difficult emotions. Feelings of sorrow, loneliness, despair and mourning dwell in this card.
As much as we might wish to avoid these feelings, they are part of the package, just like more pleasant feelings. In a reading, this card can often ask us to question the way we label our emotions. States of sadness are not inherently 'bad.' If we can find a way to let ourselves feel these feelings fully and completely without judging them, they often begin to lift on their own.
There can also be poetry and art within this state of emotional turmoil. These feelings drive us to reflect deeply upon ourselves, our lives. They can lead us to seek ways to express ourselves, to connect in some form with our fellow humans who have also experienced these churning feelings.
This card can also remind us not to set up camp in our sorrow. It is one thing to let yourself really FEEL what you are feeling, but it's another thing to put your focus entirely on sadness without lifting your head to see the hope and light that is somewhere within your experience.
Sign up for weekly updates and get the free ebook,
The Tarot Reader's Daily Companion