It's about time for another update on the status of the deck I'm creating with Annie Ruygt, isn't it?!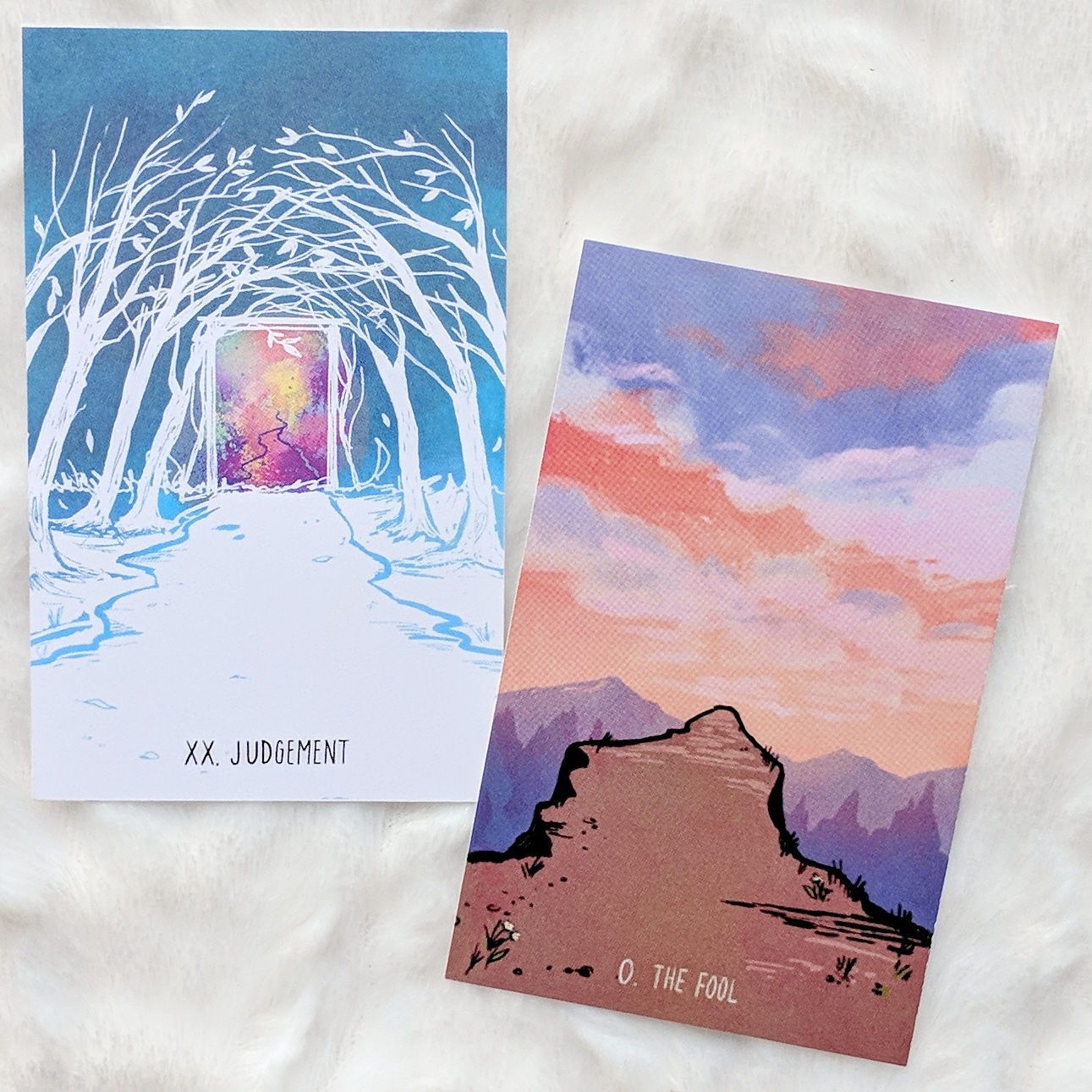 Even though I've been posting pretty regularly on the deck's Instagram page, it's been quite a while since the last blog post. And just in case you missed it over on Instagram, I have HUGE NEWS to share today.
The Spacious Tarot Kickstarter will launch June 21, 2019!
The summer solstice seems like a perfect time to do this. There's a radiant energy around the solstice and I think that dovetails perfectly with the magical vibe of our deck. The Kickstarter campaign will probably last around 30 days, but there juuuuuuussssttt might be a special early bird price for the first few backers!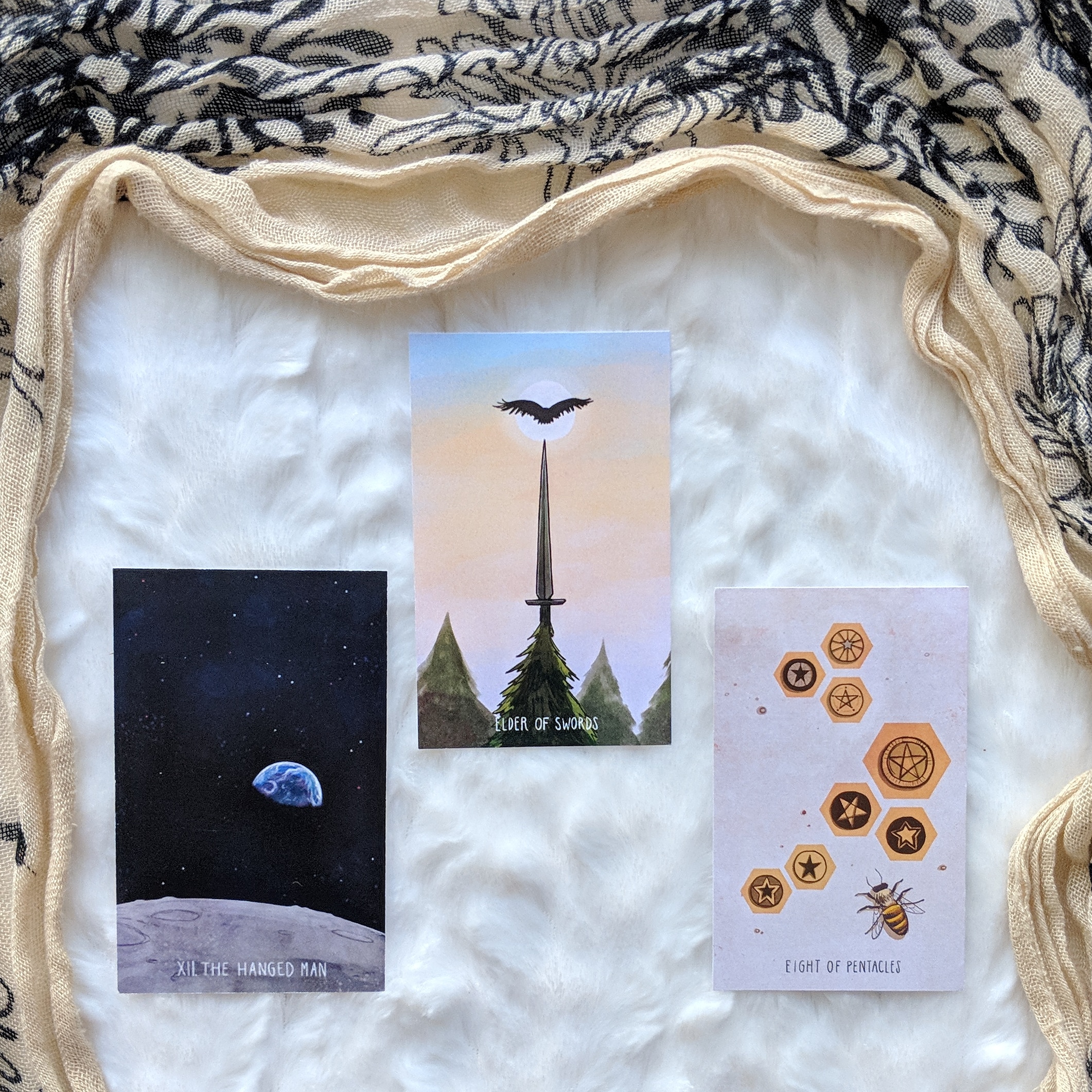 Mark your calendars! Tell your friends! The date might seem far away, but I think it's going to arrive before we know it. Annie and I still have a fair amount of work to do in the mean time. Annie is almost done with first draft illustrations but we still have revisions and touch-ups in the pipeline. I'm still writing the guidebook as well as communicating with printers and figuring out how structure the Kickstarter campaign.
And of course, we both have other projects and full lives. Annie's traveling right now (check out her Instagram for a peek at her adventures!) and I've had some family stuff going on. It's a lot, but this deck is really important to both of us. It's an absolute passion project. We are so excited to have a Kickstarter launch date finalized!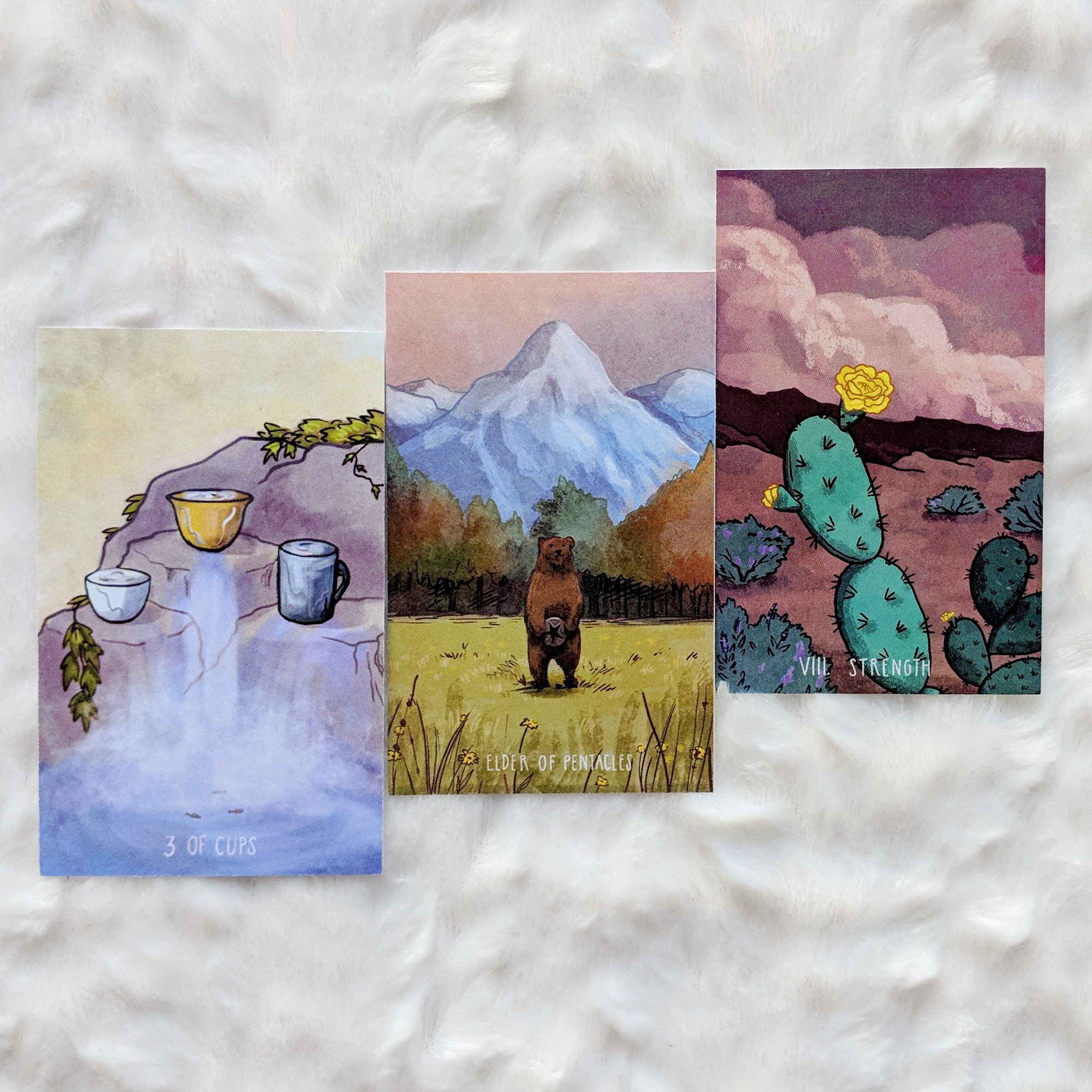 It will be so amazing to see the deck professionally printed! All the photos I've been sharing online are basic prints I did at the UPS store. The cards are going to look 10x more amazing when the deck is done! Here are a few more nerdy printing details, in case you're interested in this kind of thing! There is a slight chance some of this might change, but this is the plan so far:
-the deck will be printed on 100% post-consumer recycled paper
-the cardstock will have a matte finish and slightly rounded edges
-the images will be borderless
-the box will have an attached lid that flips open (similar to the box of the Prisma Visions Tarot) and the guidebook will sit in the box right on top of the cards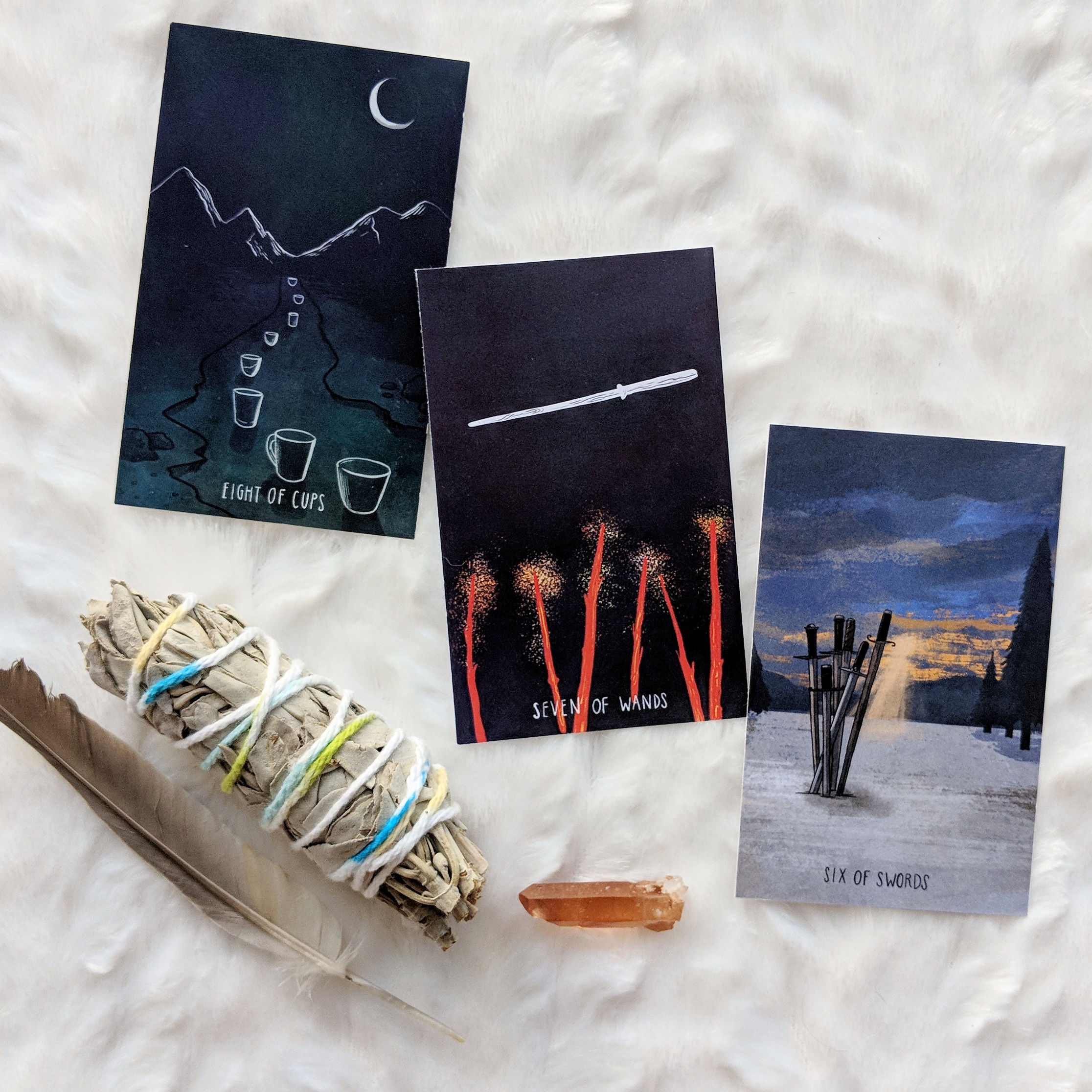 So there you have it! June 21 is the big day. I'm so excited, and also nervous, but mostly excited. It's happening! Thank you so much to every person who has shown us support so far. It's amazing seeing that other people are enthusiastic about our deck! We've put so much love and intention into this project and we are already beyond thrilled with the way it has been received.
Sign up for weekly updates and get the free ebook,
The Tarot Reader's Daily Companion