Disengage.
This is my word of the year for 2020. Seeing it typed out in big ol' bold letters like that makes it look… I don't know, intimidating? Stark? But also… necessary.
I am not yet sure how this word will come into play as the year progresses, but I can tell you that so far the energy of Disengage feels neutral. It kind of reminds me of how I view the Death card.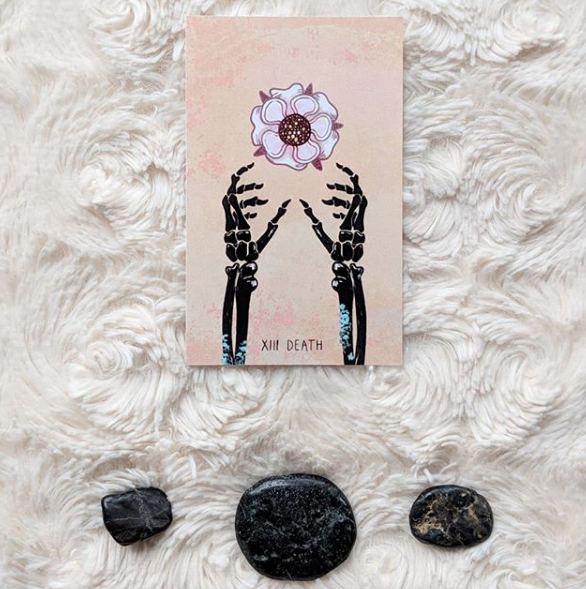 I've always thought of Death not as a negative card, but as a neutral card. It is not malevolent or spiteful or dramatic. It just is.
That's the best way I can explain how the word disengage feels for me right now.
I just posted a new video where I talk a little more about the word disengage. And the paradox of needing to disengage in order to re-engage. I also talk about some stuff coming up for 2020 in general, and share a little of what my life has been looking like as an indie deck creator.
It's a casual and chatty video. So have a listen and/or a watch if you could use a dose of Carrie's rambling thoughts!
Another thing addressed in the video is my repeated (and failed) attempts to get back into a consistent groove of putting things out online.
2020 is my year for this, baby! By disengaging from some unnecessary stuff, I hope to also create space to engage more deeply with my blog. And newsletter. Finally. This isn't the first time I've yammered on about this topic, so this time I'm making the goal official: weekly content creation. From a place of love, not pressure.
What I'm saying is, hopefully you'll be getting emails from me throughout the rest of 2020!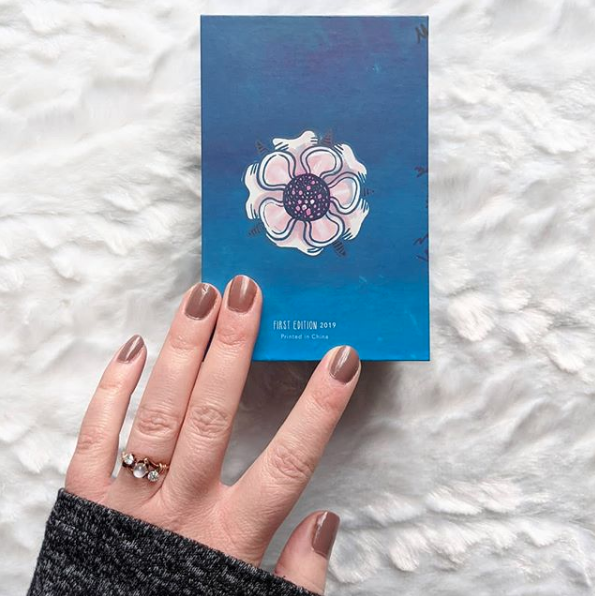 Behold! A picture of my hand, touching my own tarot deck! This is real life. That's another thing I mentioned in the video: the past month or so has been such a whirlwind that I still haven't really integrated everything.
We made a deck.
I love it.
It is out in the world, and it belongs to everyone now.
Wooooowwwww!
I'm sure I'll be talking a lot more about this deck in 2020, but there's just one more thing I wanted to make sure to mention today: we're already working on a few small changes for a second edition!
The first edition will officially be a limited print run. When we sell out of what we have left now, that's it. Here's a post on our Instagram page with more details, and if you're interested in purchasing the first edition you can still do so on our website.
As always, thank you for being here.
More soon!
Begin or deepen your tarot studies with
Foundational Tarot, my free video course!
Join the email list for instant access.