Welcome to the inaugural edition of Dear Tarot Tuesday! In this weekly video series, I'll be answering questions from viewers like you, advice-column style. But this isn't your momma's advice column – my answers will be enhanced with tarot card meanings.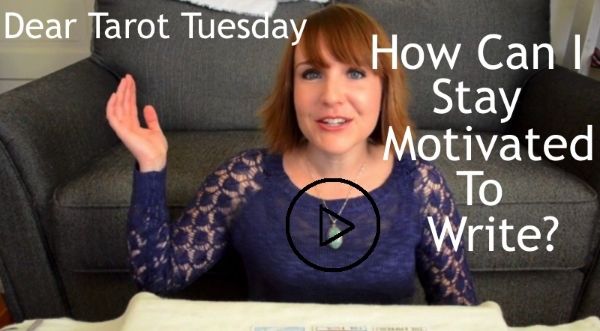 scroll down to watch!
Have you ever found yourself struggling to stay motivated when working on a creative project? If so, this video is for you! This week, I'm tackling a question from 'Wondering Writer' about sustaining creative motivation. After you've watched the video, I'd love you to leave a comment below with your thoughts.



If you'd like to submit a question of your own, I just might feature it on a future edition of Dear Tarot Tuesday. You can reach me via email :: carrie (at) happyfishtarot.com – put 'Tarot Tuesday' in the subject line.

Did ya dig this post? Sign up for my newsletter & get goodies in your inbox.