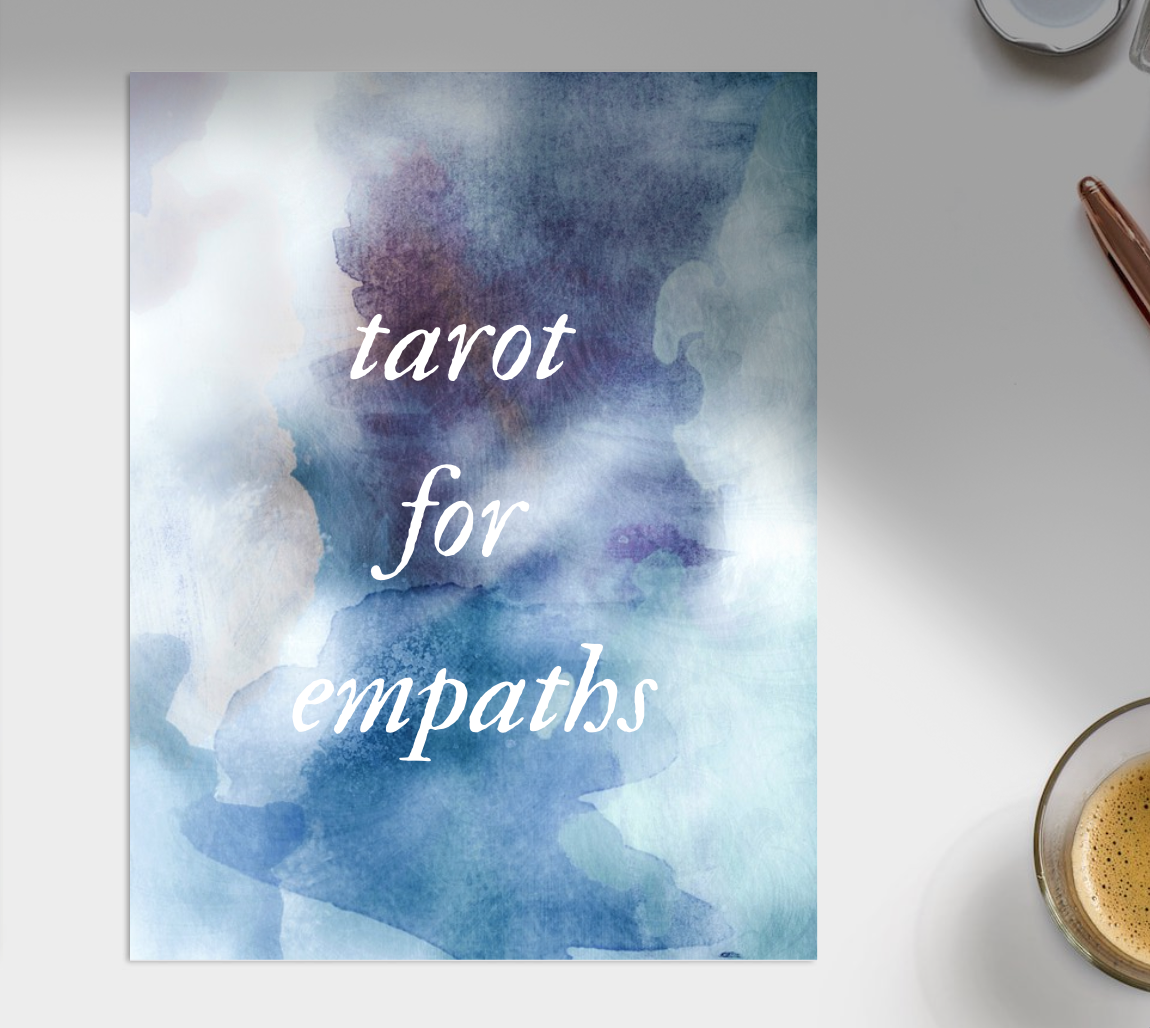 If you feel called to guide other people by reading tarot… and if you identify as an empath (or at least have some empathic tendencies) I've put together something useful and magical for you!
Originally created in 2017, this video workshop is now 'out of the vault' for the first time – and offered at a reduced price.
Here's a breakdown of what we'll cover:
Module One: Getting to know yourself as an empath and a healer
In this module you'll learn:
• What it means for you to be an empath, and what it means for you to be a healer.
• How to clearly define your individual strengths as an empath and as a healer.
• What core themes you are most capable of assisting others with through your readings.
Module Two: Emotional intelligence, energetic protection and boundaries
In this module, you'll learn:
• Several effective techniques to protect your energy.
• A system for differentiating YOUR emotions from OTHER PEOPLE's emotions.
• How to develop boundaries, and why doing so is essential for empathic tarot readers.
Module Three: Fostering non-reactive empathy
In this module, you'll learn:
• The difference between reactive and non-reactive empathy.
• Why practicing non-reactive empathy is SO essential for empathic readers.
• A four step process for practicing non-reactive empathy.
Module Four: Reading tarot for others as an empath
In this module, you will learn:
• Helpful steps to follow before giving any reading.
• Best practices and tips to integrate into your readings.
• The outline of a transformative process that to incorporate into your tarot readings.
Module Five: Reading tarot for yourself as an empath & workshop wrap up
In this module you will learn:
• How to ensure you're in the right emotional energy when you read for yourself.
• How to identify tarot cards that correlate with your empathic tendencies.
• A few tarot spreads to try to integrate the lessons of this workshop.
Each video module is between 12-20 minutes and includes interactive activities for you to try. You'll also receive complementary PDFs to accompany each module, to help integrate what you learn.
This is an instant download, you'll receive a workshop navigation PDF as soon as you complete your purchase!
May this workshop serve you well!
All site content © Carrie Mallon LLC 2014-2019
Sign up for weekly updates