I've written interpretations for every card in the Wild Unknown Tarot. As the box of the deck states, there are no rights or wrongs. These are simply my perspectives on the tarot card meanings. I hope you find them useful!
Click here for a directory of all posts in my Wild Unknown series.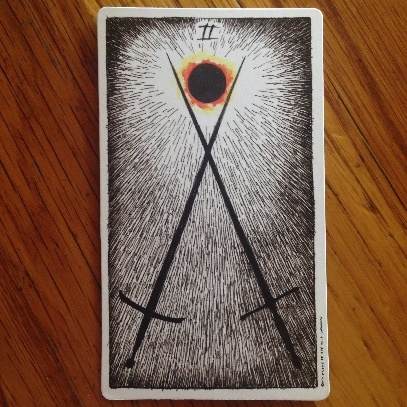 Two of Swords :: Wild Unknown Tarot

Creator's keywords: blocked vision, stalemate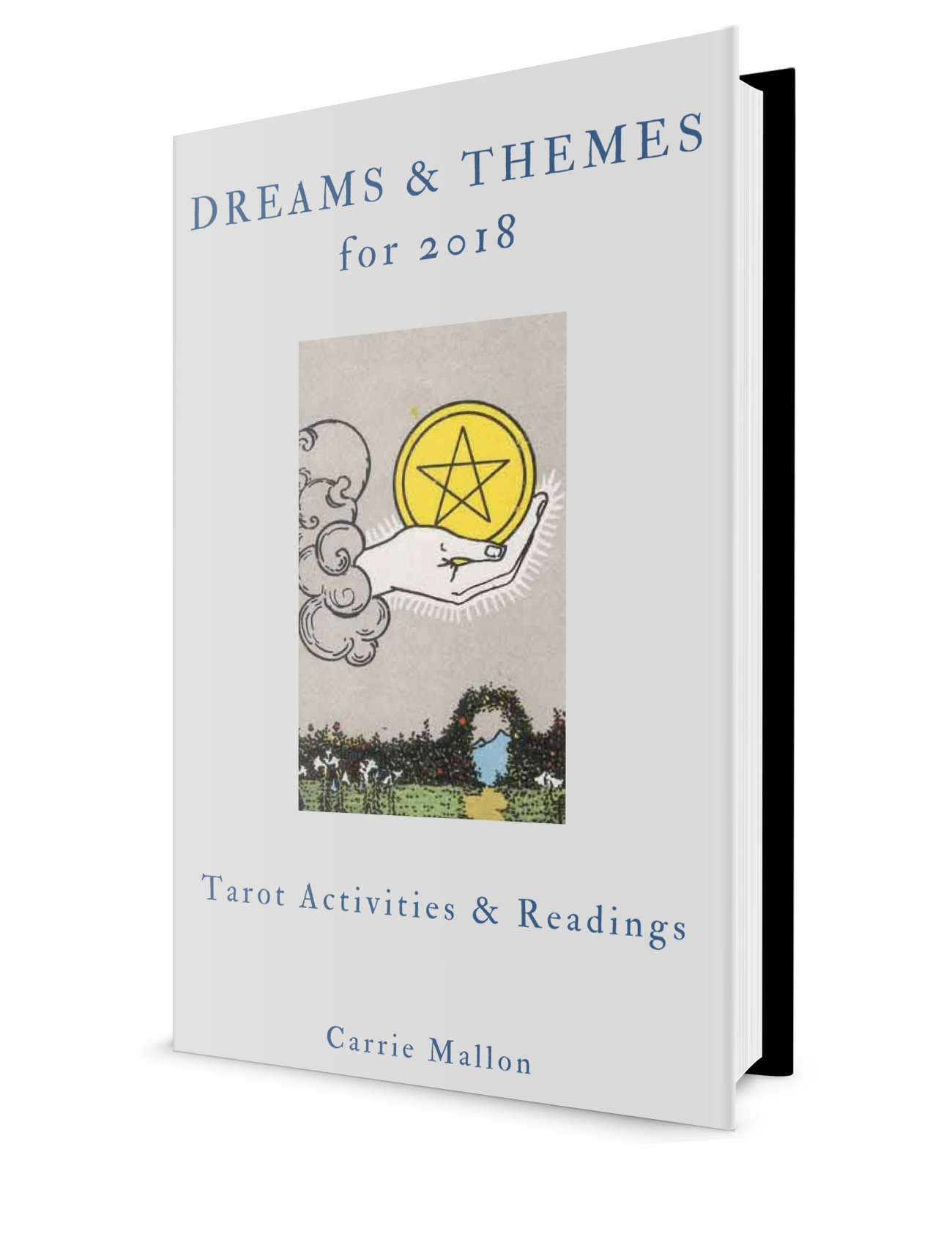 Use your tarot deck to work intentionally with the energies of 2018.
This ebook will show you how.
Get yours now for only $18.
Learn More
Two dark swords form an X. At the peak of the blades, the sun has been eclipsed by the moon. Clear light is trying to make its way out from its source, but the light is obscured.
There's a sense of straining in this card. The swords seem to be trying in their own way to impose logic, but instead they are only butting up against each other. Gone is the burst of clarity we saw in the Ace!
In the Waite-Smith depiction of this card, a person sits, blindfolded, with two swords crossed over their chest. I often see this as a card of contradictions. We want to understand things, but we don't necessarily want to understand things as they actually are. We are straining to impose our mentally constructed version of reality onto the world instead of easing up and seeing things as they really are.
It is often the case that the harder we think about things, the more convoluted they get. This is represented by the moon obscuring the sun. We may say we WANT to see the full clear light of the sun, but is this really the case? Or, in fact, is it our own thinking that has created this block to clarity?
In a reading, this card can ask you to consider what you are denying, repressing or avoiding. Are you straining to see things as they really are, or are you straining to see things as you WANT them to be? This card often appears when we feel like we are at a standstill.
Avoidance doesn't make things go away. This card can ask you to ease up on all the mental energy you are spending on avoidance. Make a decision, get out of your head. Trust that the truth will set you free or it will imprison you, you get to decide which perspective to adopt.
Sign up for weekly updates and get the free ebook,
The Tarot Reader's Daily Companion