I've written interpretations for every card in the Wild Unknown Tarot. As the box of the deck states, there are no rights or wrongs. These are simply my perspectives on the tarot card meanings. I hope you find them useful!
Click here for a directory of all posts in my Wild Unknown series.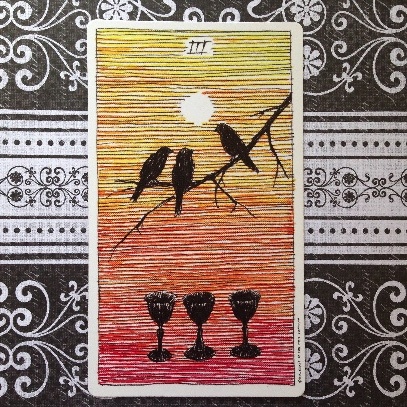 Three of Cups :: Wild Unknown Tarot

Creator's Keywords: friendship, support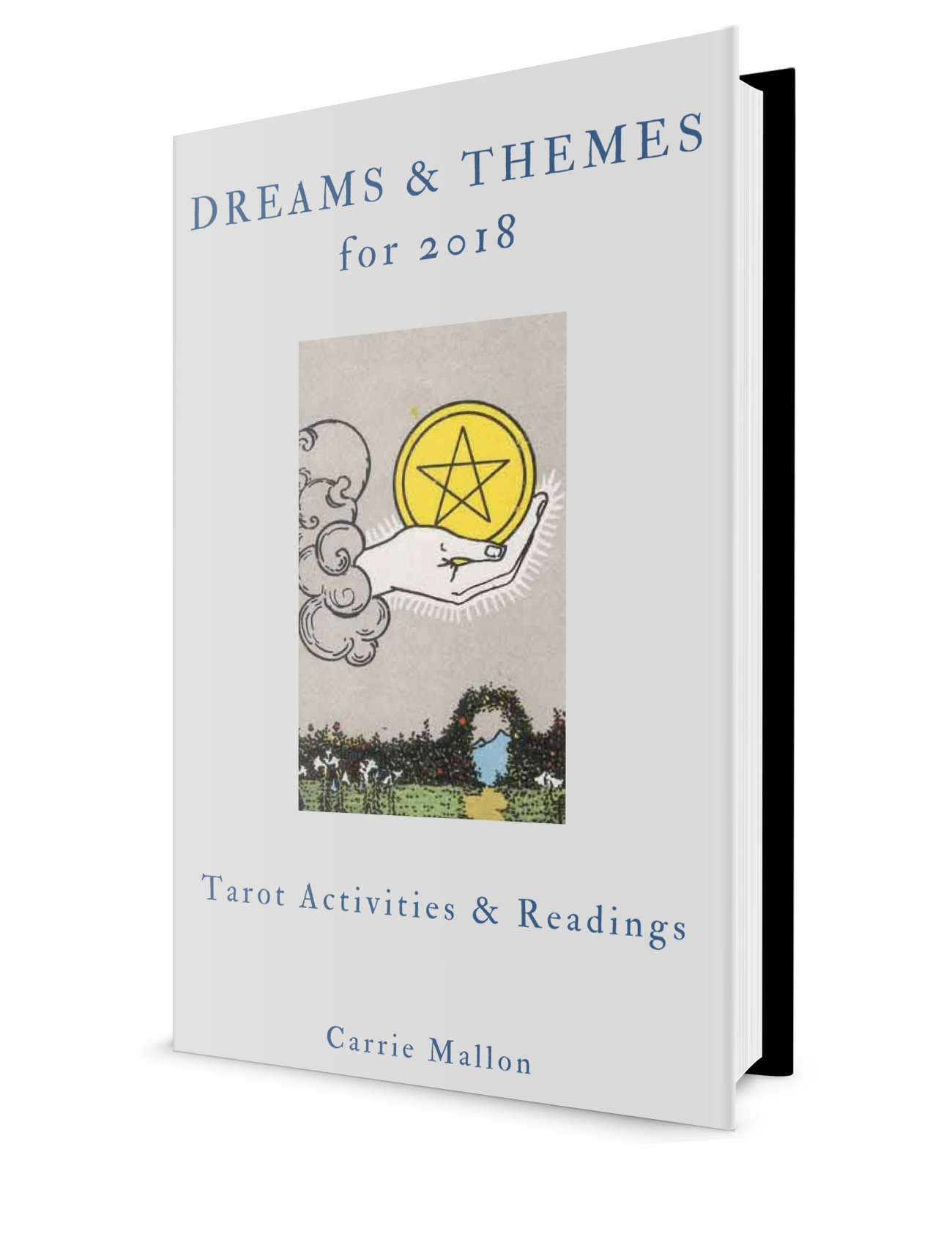 Use your tarot deck to work intentionally with the energies of 2018.
This ebook will show you how.
Get yours now for only $18.
Learn More
Three birds are hanging out on a branch, twittering away to one another. The sun sets behind them and they are silhouetted in the warm glows of red, orange and yellow. Three cups line the bottom of the card. It is a comfortable scene of community, sharing and enjoying good company.
These birds could be gathering for any number of reasons. Perhaps they are showing support for one of their number. Or maybe they are just gossiping about the days' events!
From my perspective, this is one of the most straightforward cards in the deck. The image successfully evokes feelings of social gatherings, chatting with interesting folks, and the pleasant side of interacting with a group.
The sunset is one of the most notable aspects of the Three of Cups. The Wild Unknown is strategic with use of color, and this is one of the few cards that gets a verifiable color bath. The colors conjure that beautiful feeling when the sun is going down and you're somewhere you know you belong.
In a reading, this card can speak to any type of community togetherness. We humans are social animals, and we benefit from getting together with others to laugh, chat, and shoot the breeze. This card can be a good reminder to value and strengthen your friendships and your sense of community. You don't have to go it alone. When you need support, turn to those you can count on.
Sign up for weekly updates and get the free ebook,
The Tarot Reader's Daily Companion