I've written interpretations for every card in the Wild Unknown Tarot. As the box of the deck states, there are no rights or wrongs. These are simply my perspectives on the tarot card meanings. I hope you find them useful!
Click here for a directory of all posts in my Wild Unknown series.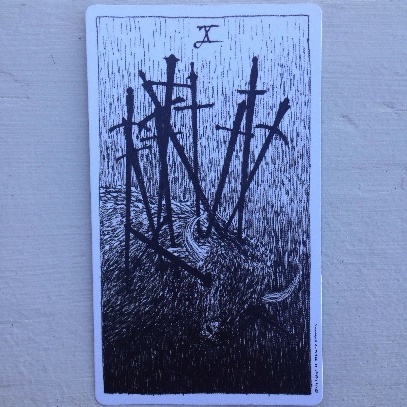 Ten of Swords :: Wild Unknown Tarot

Creator's keywords: rock bottom, melodrama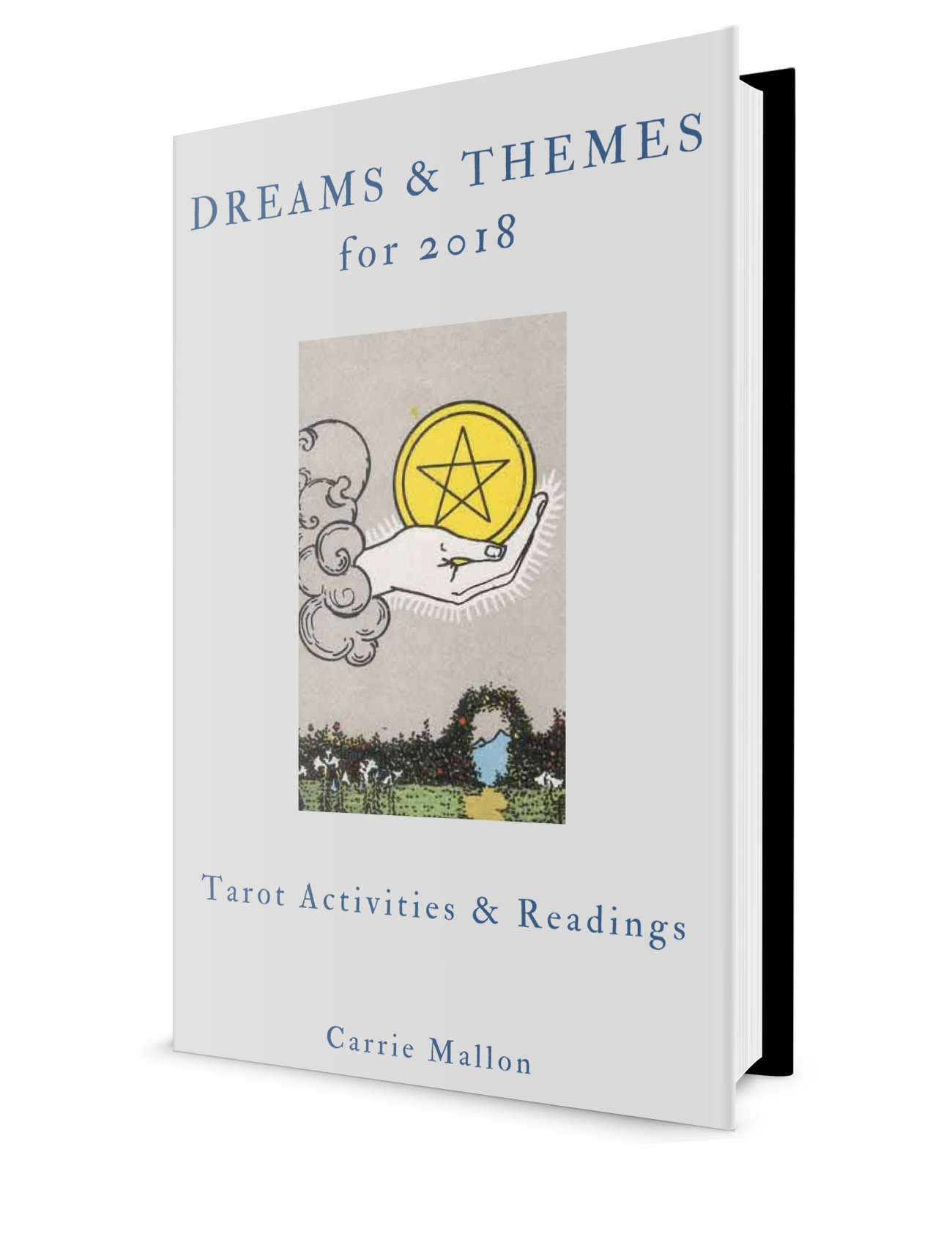 Use your tarot deck to work intentionally with the energies of 2018.
This ebook will show you how.
Get yours now for only $18.
Learn More
A bull is splayed across the bottom of the card, merging with the darkness below. A sword is pierced through both of his hollow eye sockets, and nine more swords stab the body from above. It's not exactly the most pleasant image we've encountered in the deck, is it?
The Ten of Swords, though undeniably one of the darker cards in the deck, has always struck me as over the top. The Wild Unknown gives "melodrama" as one of the keywords, and this seems appropriate. There's SO many swords that it almost makes you roll your eyes. This card can show the ways that we exaggerate situations and get into a "poor pitiful me" mentality.
A continuation is at work between the Nine and Ten of Swords. Notice that in the Nine, we saw eyeballs devoid of a home. And now in the Ten, we see a bull with empty eye sockets. This shows the natural way we progress from the grips of worry into the thralls of self-defeat.
There's also a sense here that we've got nowhere to go but up. The damage has been done, the worse is over. In a reading, this card often indicates that the crap storm has passed. You've gotten through the thick of it, and things can only get better from here.
Since swords are the suit of the mental realm, this card also hints at the way we can overthink things. We have a tendency to sometimes make things more complicated, ridiculous, and bogged down than they need to be. When our thoughts become burdensome, we become like the bull – pinned down by our own mind.
Sign up for weekly updates and get the free ebook,
The Tarot Reader's Daily Companion