I've written interpretations for every card in the Wild Unknown Tarot. As the box of the deck states, there are no rights or wrongs. These are simply my perspectives on the tarot card meanings. I hope you find them useful!
Click here for a directory of all posts in my Wild Unknown series.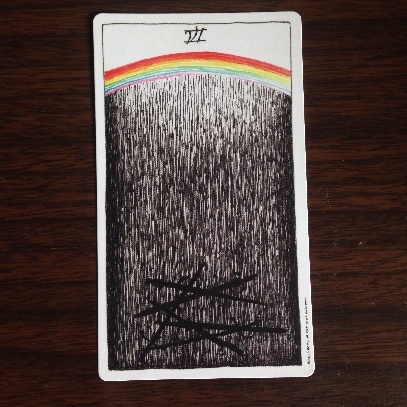 Six of Swords :: Wild Unknown Tarot

Creator's keywords: hope at last, travel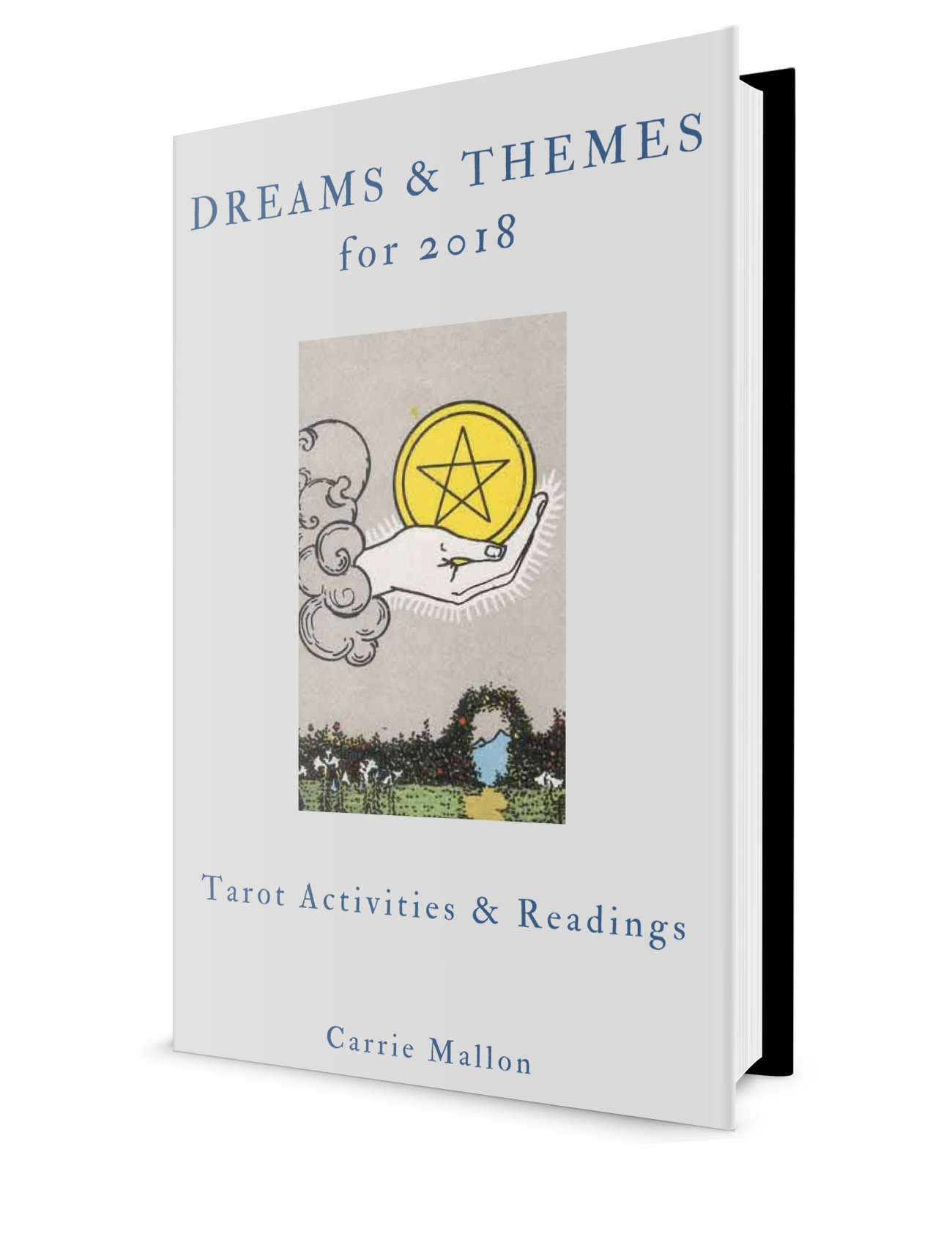 Use your tarot deck to work intentionally with the energies of 2018.
This ebook will show you how.
Get yours now for only $18.
Learn More
Six swords seem to be resting in a heap at the bottom of the card. They are in the midst of what seems to be a heavy rain. But a rainbow arches high above and a clear sky waits beyond.
When we look at this card as the successor to the Five of Swords, a coherent story emerges. The five showed a picture of hostility and battle, and the six shows the aftermath. The healing process has begun, but there is still work to be done on the road to recovery.
In a reading, this card can suggest that the climax of a struggle is over, but now we are sheltering ourselves from the storm, hoping that the rains will eventually lead us to salvation.
This card can serve as an affirmation of how far you've come. You may still have a way to go, but you are on your way out of the thick. Things might still seem in flux and you may not be able to see your final destination yet, but you can choose to keep traveling in the right direction.
Sign up for weekly updates and get the free ebook,
The Tarot Reader's Daily Companion