I've written interpretations for every card in the Wild Unknown Tarot. As the box of the deck states, there are no rights or wrongs. These are simply my perspectives on the tarot card meanings. I hope you find them useful!
Click here for a directory of all posts in my Wild Unknown series.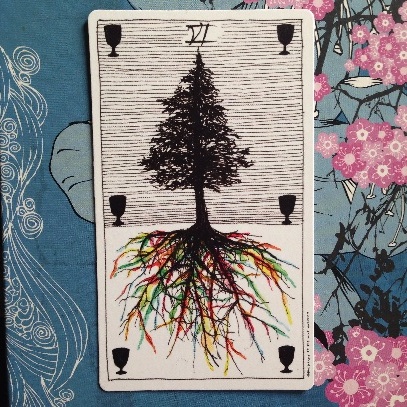 Six of Cups :: Wild Unknown Tarot

Creator's keywords: memories, childhood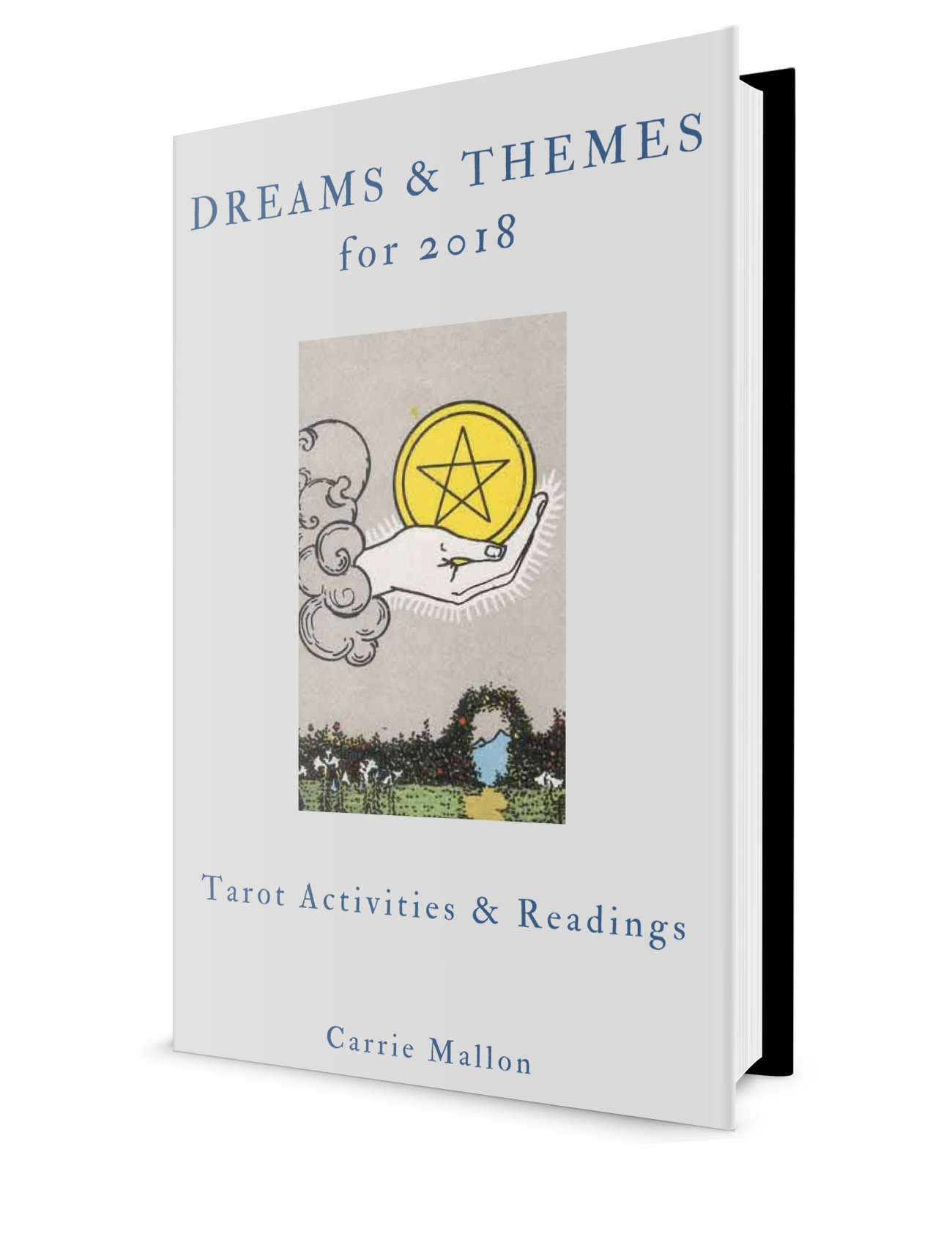 Use your tarot deck to work intentionally with the energies of 2018.
This ebook will show you how.
Get yours now for only $18.
Learn More
This card is notably made up of two halves. In the top half, an evergreen stands against a horizontally lined backdrop. This half is black and white, and the horizontal lines show a stable energy. It would be easy to think that what is above the surface is the total sum of this tree if we weren't privy to seeing the bottom half.
Below the surface, an intricate system of roots sprawls out with wild abandon. The roots are colored in all the shades of the rainbow. They are intricately intertwined, there would be no efficient way to separate them even if you tried.
Of course, we know that these roots are vital to the tree above, even though they are not typically visible. The roots here are an apt metaphor for the stories, decisions, memories and myriad of other factors that lay beneath the surface of each human being we encounter.
Just like with the tree, we can't easily see the complexity that underlies our fellow human beings. Each of us has a story, a tangled root system of emotions and influences. Sometimes we are consciously aware of the role of these roots. Other times they affect us in subtle ways on a subconscious level.
In a reading, this card can ask you to consider how you got to where you are. It can show the importance of reflecting who you are 'below the surface' – your personal past, as well as your ancestors and the collective unconscious – and acknowledging the effect these have on who you are 'above the surface.'
This is one of my favorite cards in the Wild Unknown, and the imagery is very different from the Rider-Waite version. I have come to associate the Six of Cups with kindness: specifically, simple, spontaneous acts of kindness that do not ask for anything in return.
This image adds another layer of complexity to this interpretation. Even when we can only see who people are above the surface, we can remind ourselves to practice kindness, and that all of us have a wild rainbow of roots beneath the surface.
Sign up for weekly updates and get the free ebook,
The Tarot Reader's Daily Companion