I've written interpretations for every card in the Wild Unknown Tarot. As the box of the deck states, there are no rights or wrongs. These are simply my perspectives on the tarot card meanings. I hope you find them useful!
Click here for a directory of all posts in my Wild Unknown series.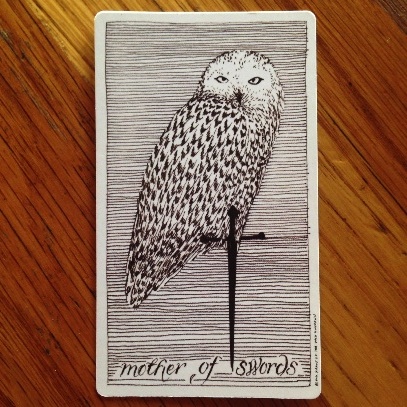 Mother of Swords :: Wild Unknown Tarot

Creator's keywords: experienced, all-seeing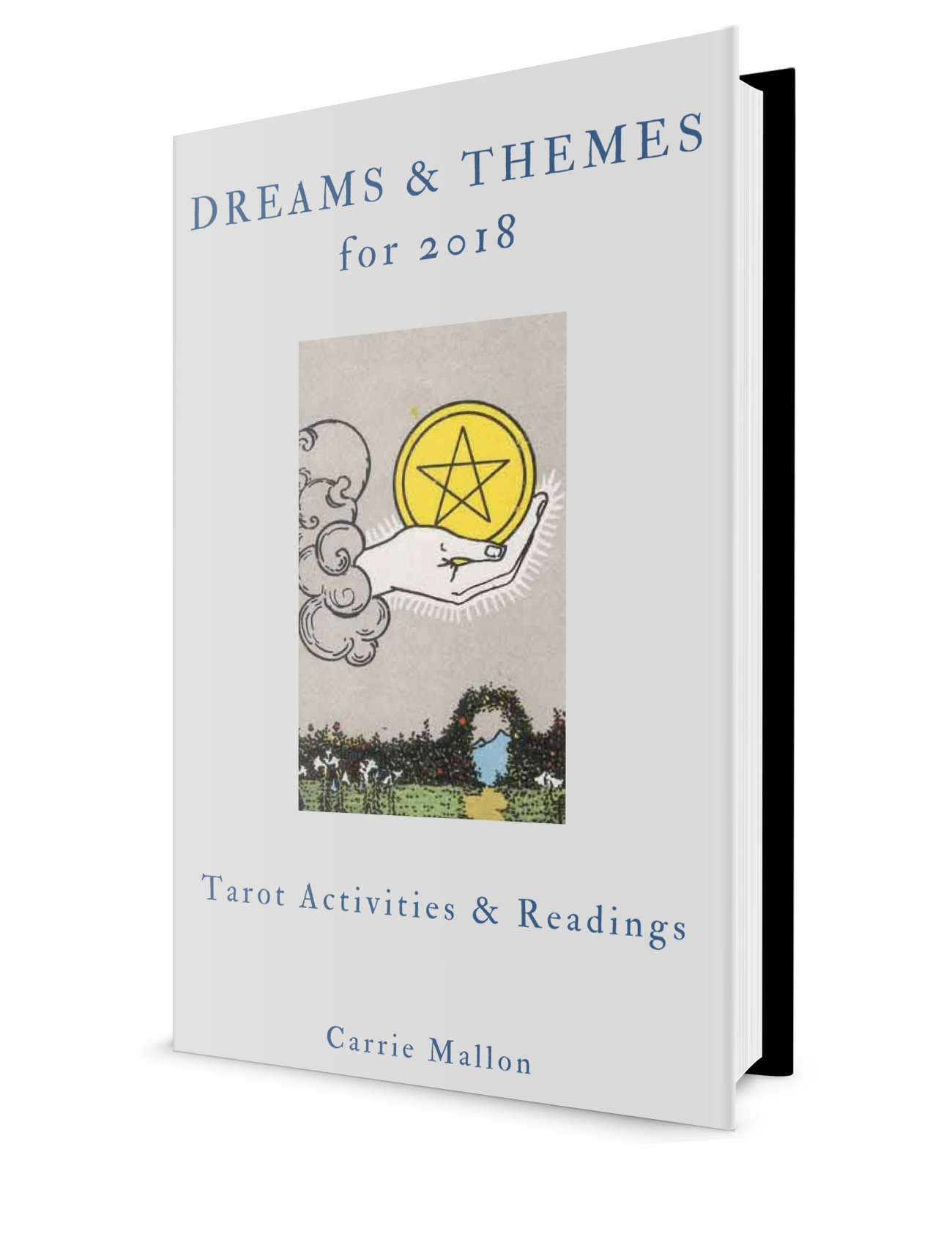 Use your tarot deck to work intentionally with the energies of 2018.
This ebook will show you how.
Get yours now for only $18.
Learn More
An appropriately regal looking snowy owl is perched upon a sword. She looks out at us with a knowing expression. Her symmetrical feathers and over the shoulder gaze lend to her air of dignity.
The card is entirely black and white. This seems befitting for the Mother of Swords because she prefers things to be drama free. What you see is what you get. The background lines are clean and straight. She doesn't fuss around with things that are complicated or unclear.
As a court card, the Mother of Swords shows personality traits and approaches to life. The Mother of Swords is the Wild Unknown's answer to what most decks call the Queen of Swords. She has a high level of mastery over the air element. This manifests in her clear communication, sense of humor, and no bullshit approach to life.
Because of her high experience level, nothing gets by her. She is not easily fooled, and she can quickly grasp the core of any situation she's thrust into. She is adaptable, but capable of doling out frank, constructive criticism.
In a reading, the Mother of Swords can ask you to consider how her traits might be at work in your situation. At her best, the Mother of Swords can be delightfully witty, clever, and helpful. Instead of seeing the world through rose colored glasses, this card reminds you that sometimes you need to embrace the beauty of being a realist.
Sign up for weekly updates and get the free ebook,
The Tarot Reader's Daily Companion