I've written interpretations for every card in the Wild Unknown Tarot. As the box of the deck states, there are no rights or wrongs. These are simply my perspectives on the tarot card meanings. I hope you find them useful!
Click here for a directory of all posts in my Wild Unknown series.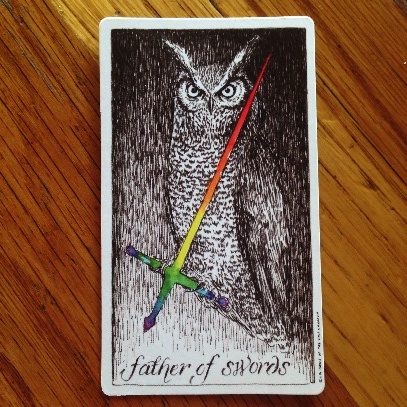 Father of Swords :: Wild Unknown Tarot
Creator's keywords: fair, just, analytical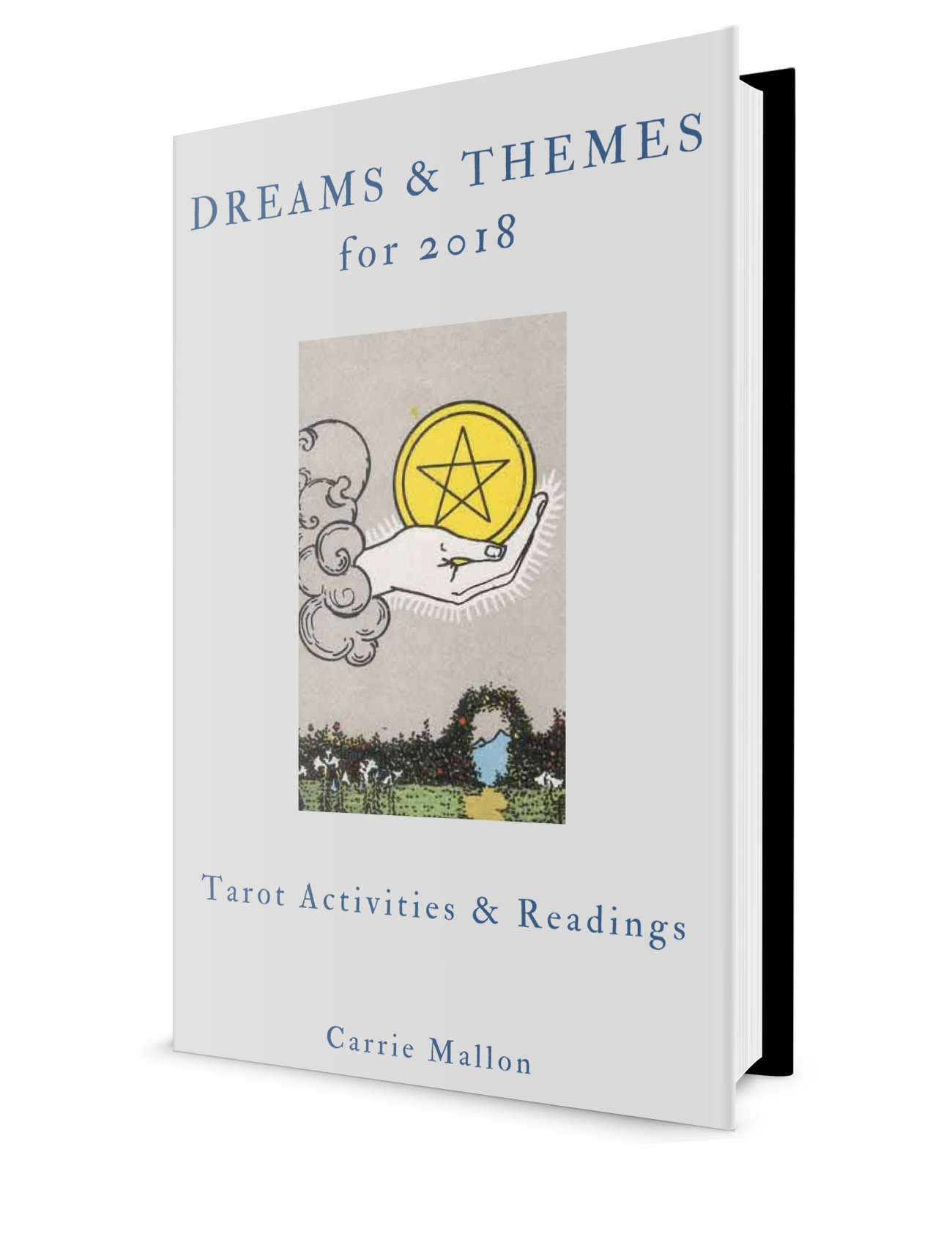 Use your tarot deck to work intentionally with the energies of 2018.
This ebook will show you how.
Get yours now for only $18.
Learn More
The Father of Swords makes a powerful impression from the get go. Everything about him – from his piercing gaze to his technicolor sword – conveys knowledge, authority and mastery.
As opposed to the sly over the shoulder glance we got from the Mother, the Father faces us head on. Like the Mother, he is not one to mince his words. He says precisely what he means to say, and he doesn't hesitate when he delivers a message.
His sword is concentrated with all the powers of the rainbow. This shows that although he is the master of the airy realm of thoughts, analysis and judgement; he rules with a holistic approach. As opposed to jumping to conclusions, as the Son of Swords might, the Father thinks things through thoroughly. He considers multiple angles of any given situation before taking rash action. His actions are always measured carefully and taken with full consciousness.
Even when he isn't speaking, he is always at work analyzing and processing information. He is concerned with truth, equity and finding solutions that work. He is capable of sorting out complex, multi-faceted layers of information and finding a way to easily tie them together.
Emotions do not cloud his judgement. This does not mean he is entirely unfeeling, but he processes the world through thinking. His decisions are made without bias.
In a reading, the Father of Swords may ask you to evaluate how his approach is (or is not) at work in your situation. Are you acting in accordance with your moral principles? Are you thoroughly considering the facts? It is time to fully own your authority and make decisions with conviction.
Sign up for weekly updates and get the free ebook,
The Tarot Reader's Daily Companion