I've written interpretations for every card in the Wild Unknown Tarot. As the box of the deck states, there are no rights or wrongs. These are simply my perspectives on the tarot card meanings. I hope you find them useful!
Click here for a directory of all posts in my Wild Unknown series.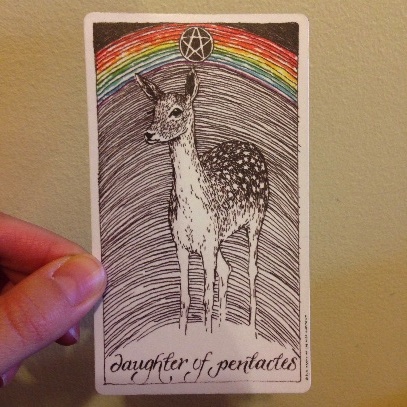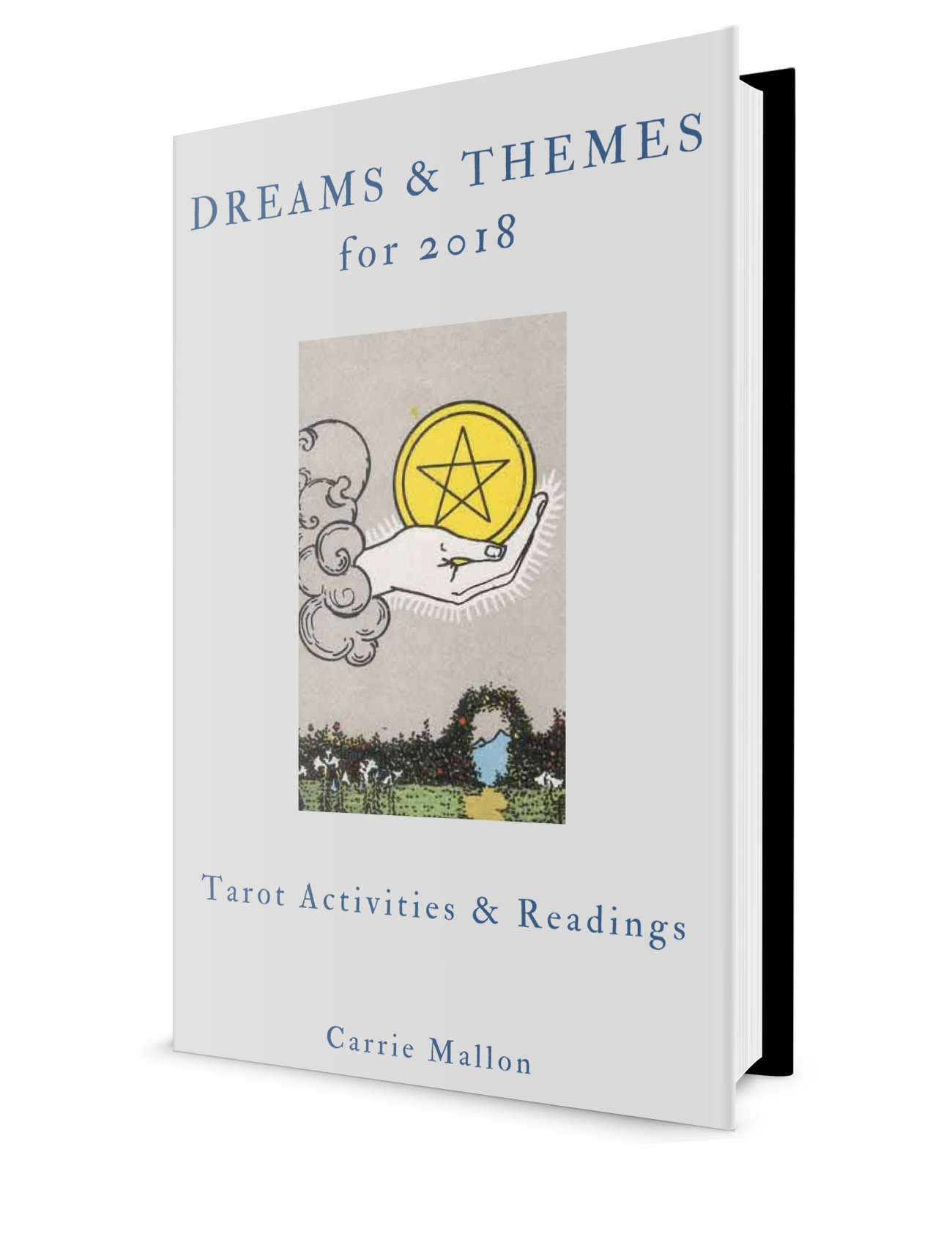 Use your tarot deck to work intentionally with the energies of 2018.
This ebook will show you how.
Get yours now for only $18.
Learn More
Daughter of Pentacles :: Wild Unknown Tarot
Creator's keywords: responsible, kind
A fawn stands on a hilltop, gazing out at her surroundings. A rainbow arches above her, and the dark lines below carry this effect to the card's bottom. A single pentacle is poised in the rainbow's center.
The fawn's legs might still be a little shaky, but she is ready to go out and make her mark. She looks out with a sense of realistic optimism. She still has much to learn and grow, but she also has an inherent knowing that she is well equipped to succeed.
The Daughter of Pentacles is not just a planner – she is a doer! She is eager to explore her surroundings, to consider (and create) her influence on the world. She doesn't waste energy wishing she was further along. She accepts where she is, and makes the most of the resources at hand.
It is true that she is still young, and like the Fool may be a little naive. She hopes for the best and takes accepts things at face value. She is willing to offer a kind word and a helping hand to those who need it.
She's not one to be reckless, but she's also not one to overly prepare. She's interested in the process of trial and error, observing the effects that different actions produce. She has a hands on approach in all matters.
In a reading, this card can ask you to accept where you are, use what you've got, and be resourceful. What are you currently doing that is highly effective? Keep that up! And on the other hand, where do you feel insecure? What can you do to keep building your skills and confidence?
You've still got a lot to learn, but you're always gaining useful experience. Take ownership for your own progress. Keep your heart in the right place and stay willing to grow. You've got this!
Sign up for weekly updates and get the free ebook,
The Tarot Reader's Daily Companion